Meet 'Budget', your new mobile personal financial management tool
'Budget' is a personal financial management (PFM) tool that runs on the HSBC HK app to help you understand where your money is going.
You can easily track your spending and receive data-driven personal insights on how to manage your money, directly from the app.
Download HSBC HK App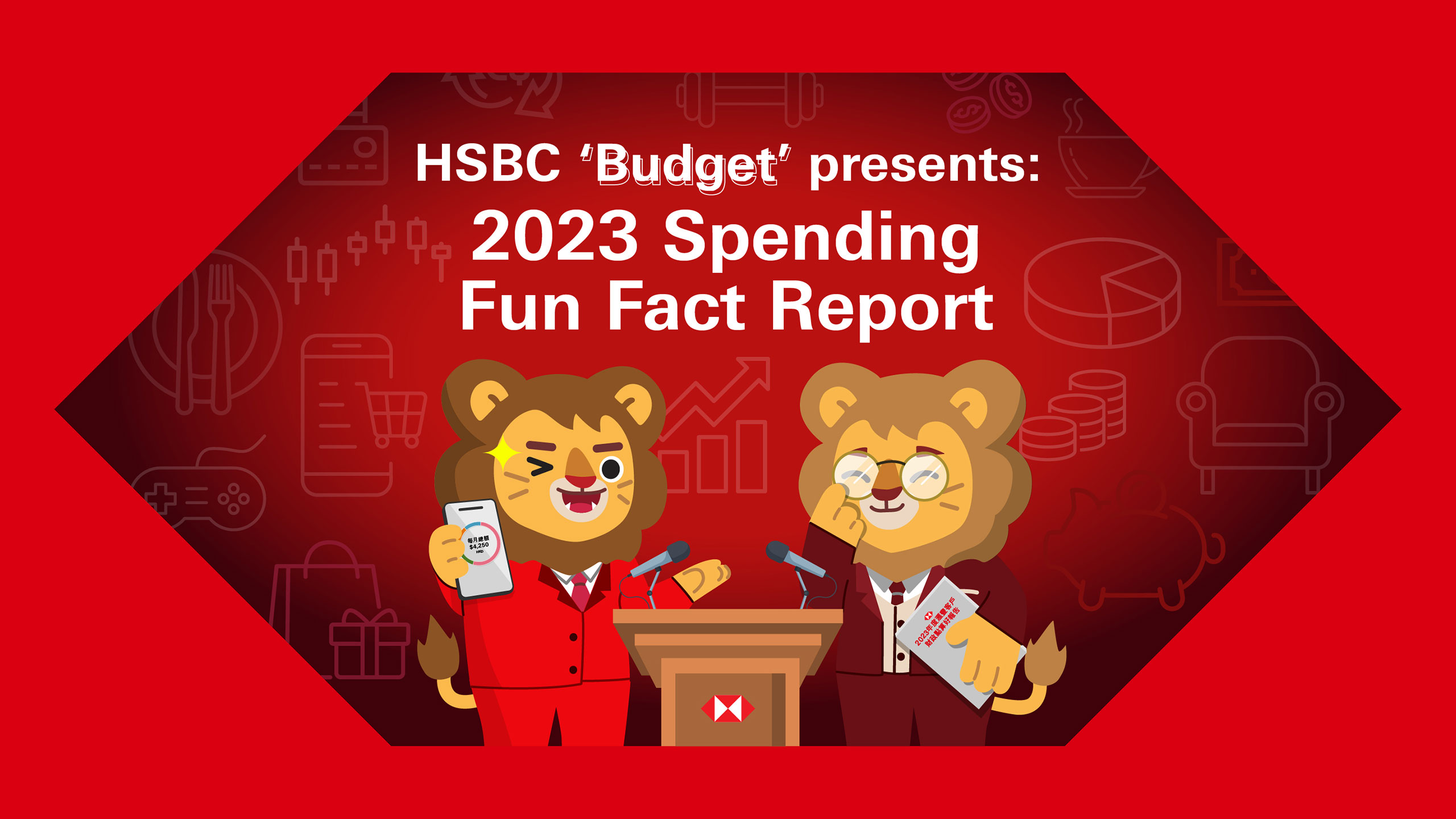 HSBC 'Budget' presents: 2023 Spending Fun Fact Report
Plan your new year ahead with useful insights from 'HSBC CFO Lions' on our customers' spending habits in 2023, leveraging our big data.

Keep track of your spending
'Budget' automatically tracks your expenses so you can see your total spending across all HSBC bank accounts and credit cards.
Access detailed transaction breakdowns to understand your spending pattern and where you spend the most
Make your own expense tracker
- Personalise your tracking to see expenses from all your accounts or just a select few
- Recategorise transactions among 18 categories, or exclude certain transactions entirely
We exclude transfers to self-named accounts and personal investments to make your tracker more insightful*
Gain personalised insights on how you can maximise your money with minimal effort
Free for all HSBC customers with no set-up required
*Applicable to transfers between HSBC products / services only.

How to personalise your tracker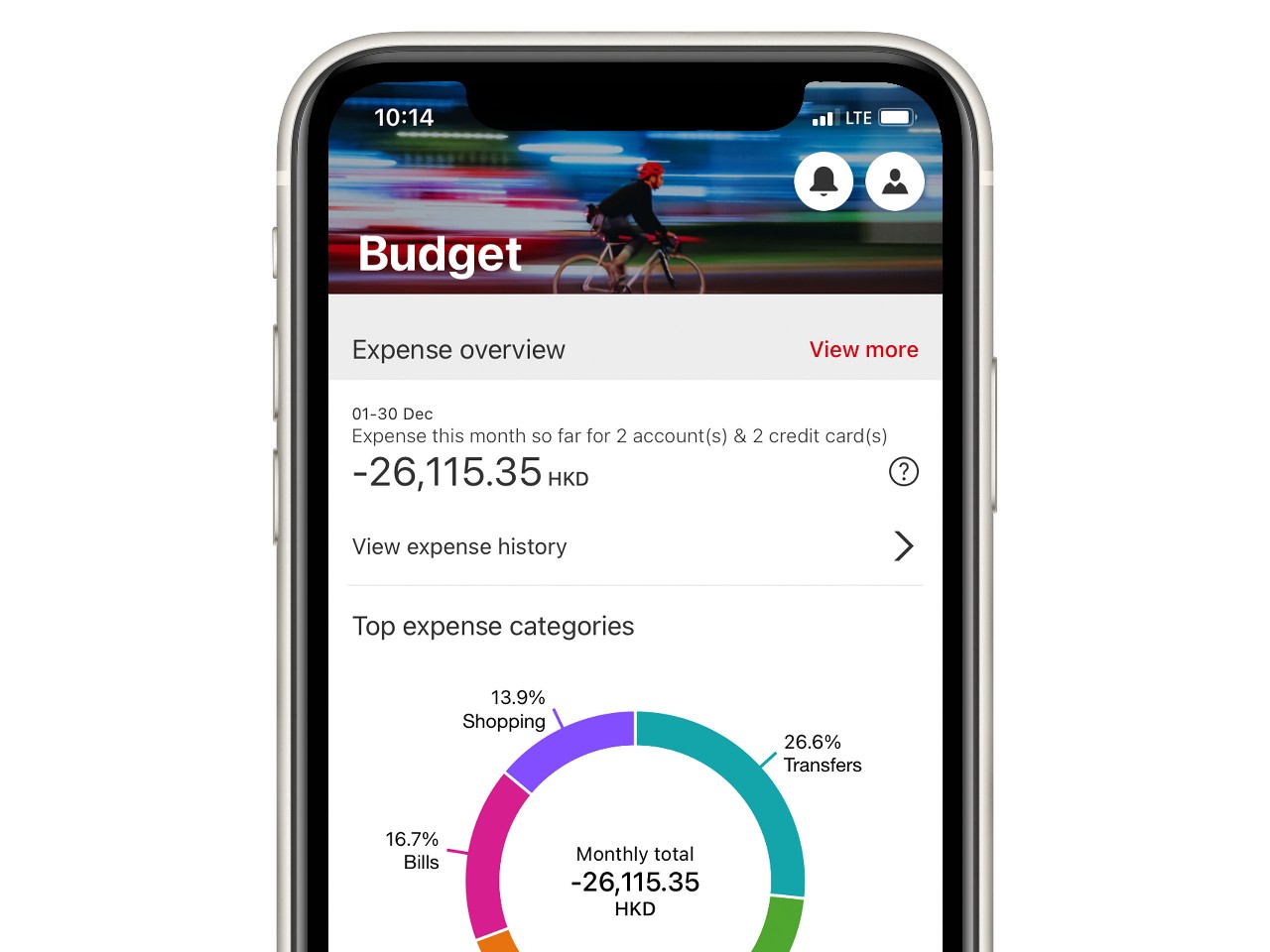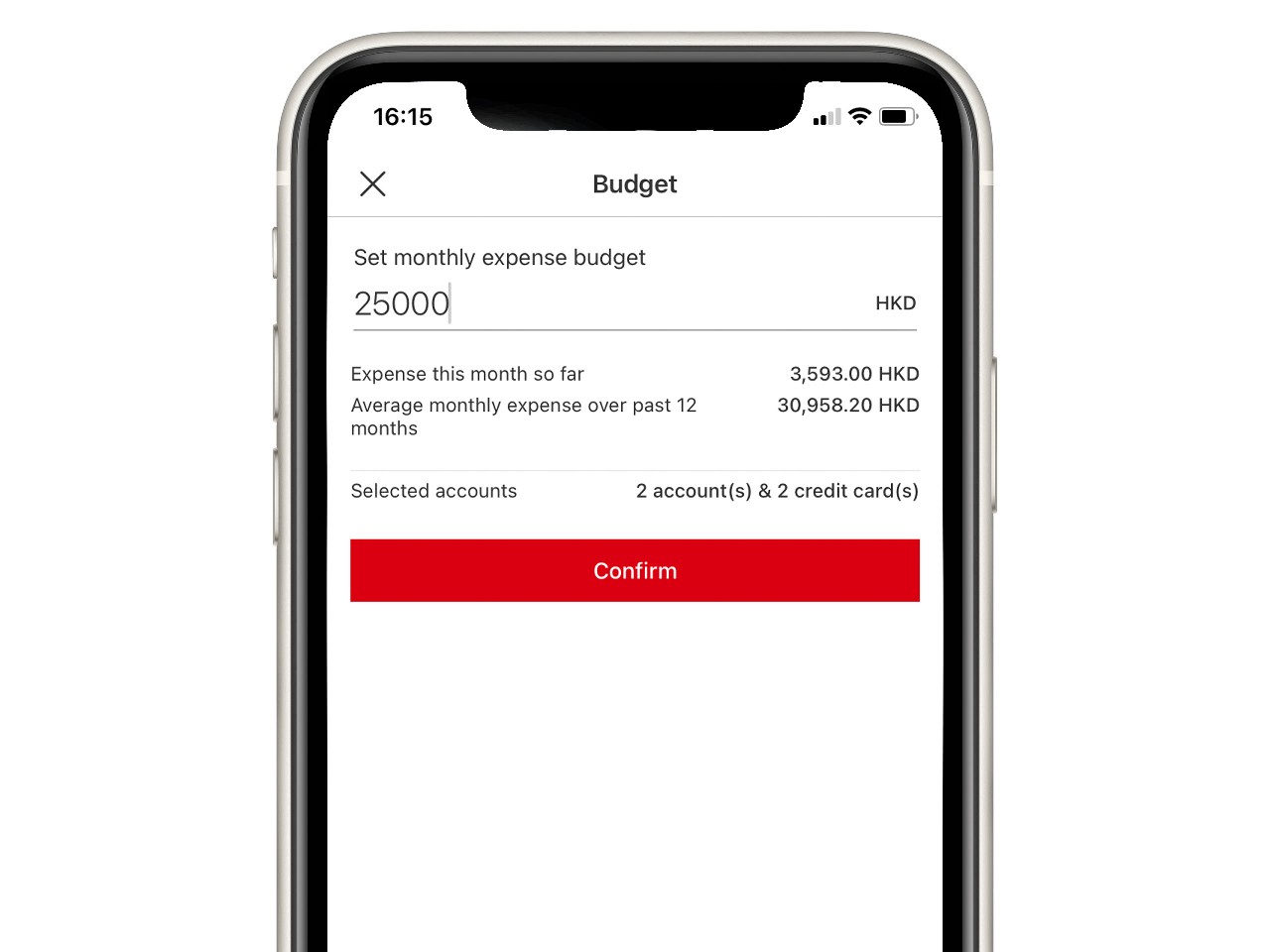 Plan your budget
Use the budget tracker to closely monitor your spending run rate and take control of your finances.
To set your budget for the first time, use the 'Set budget now' button above the donut chart.
How to set up your budget tracker
Personalised Insights
Discover where you spend the most
See all your transactions from the past 12 months
Access monthly summaries and month-on-month comparison of expenses from the past 12 months
Stay tuned for more features!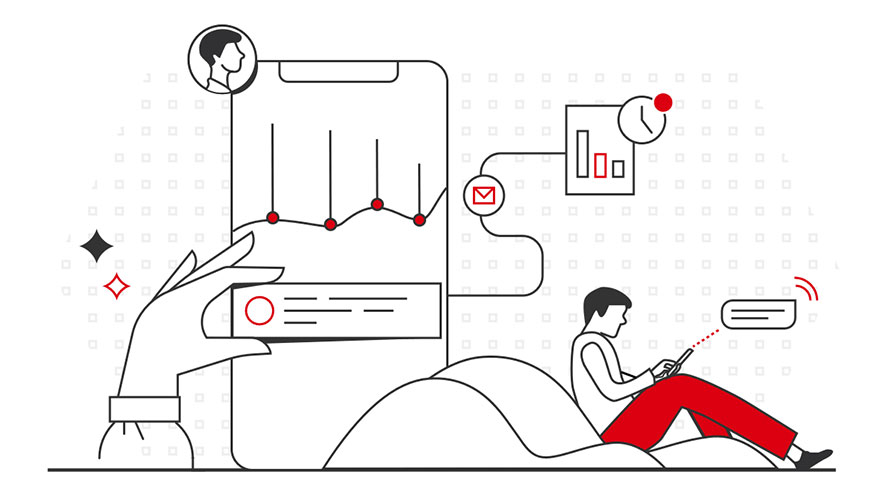 Note: The screen displays and the images of the website are for reference and illustration purpose only