Celebrating together, at home and abroad
This year of Rabbit, you can send up to 10 paperless laisee at once to your loved ones with FPS on the HSBC HK App, saving you the effort of exchanging bank notes at a branch. Just choose your favourite lucky amount and pick one of the festive red packet designs to share the blessing.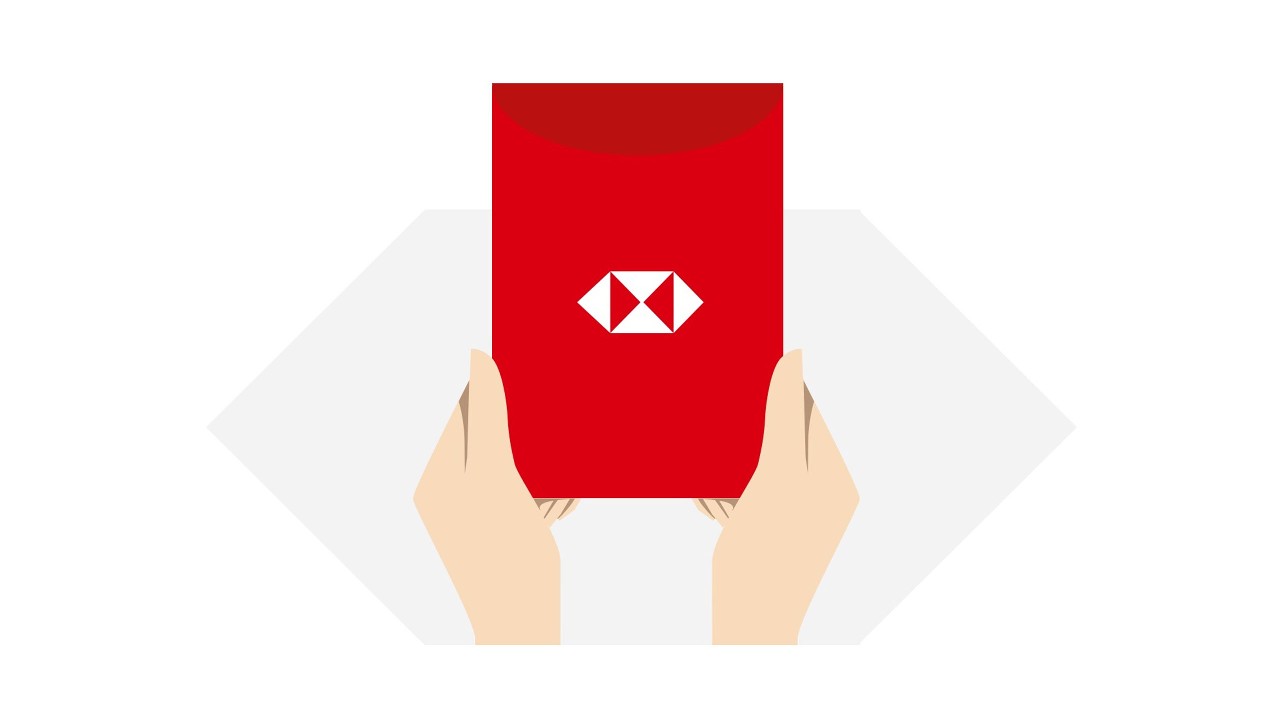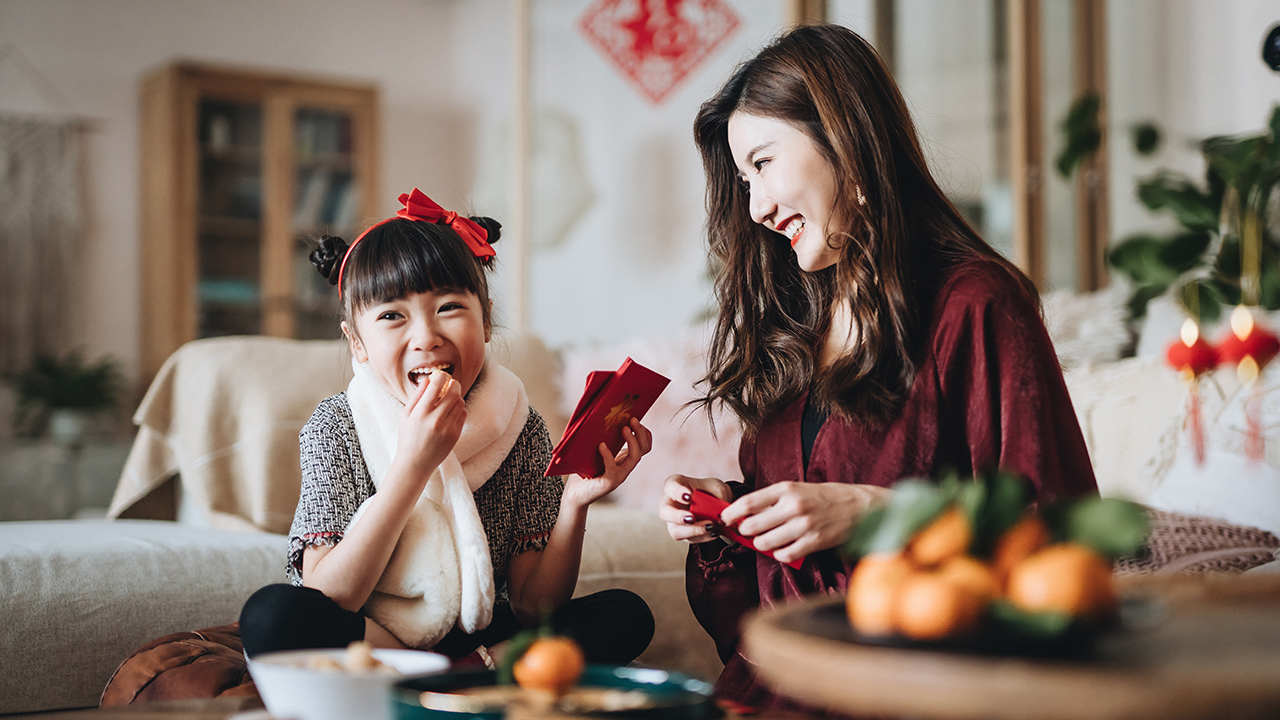 Delight loved ones and win cashback for double happiness
Send laisee with FPS this Lunar New Year and you'll get a chance to win up to HKD308 cashback in our lucky draw!

From 16 January to 16 February 2023, you could win HKD80 by simply sending 5 or more laisee of at least HKD20 each, within the same day.
Send laisee every day to get a higher chance to win!
Plus, you'll have an opportunity to win these additional cash reward:
- HKD100 if you newly set up or reset HSBC as your FPS default receiving bank
- HKD128 if you register or reset your HKID number as an FPS proxy with HSBC so you can receive payments from institutions, corporations and the HKSAR government

You can earn up to 34 lucky draw chances. Payees are required to register for FPS to receive laisee.
Grab your chances now!

Add your personal touch to laisee for family and friends in a snap
New: One-to-many
Giving laisee to your relatives and friends now is easier than ever. With just a few taps, you can now send laisee with FPS to 10 payees all at once!
Customise your red packet
Choose from different red packet designs and greetings, or write your own unique blessing. Nothing can replace a personal touch after all.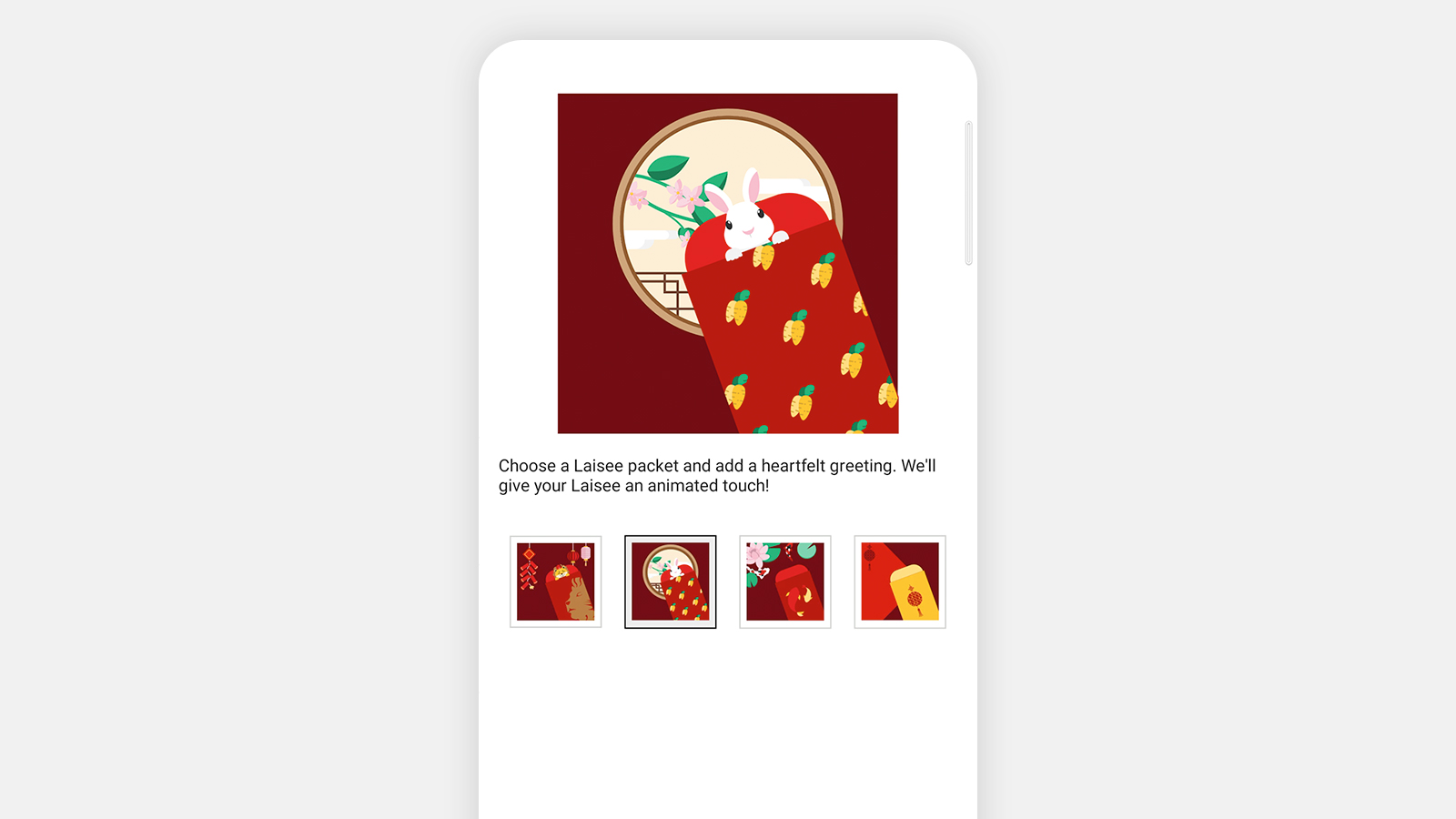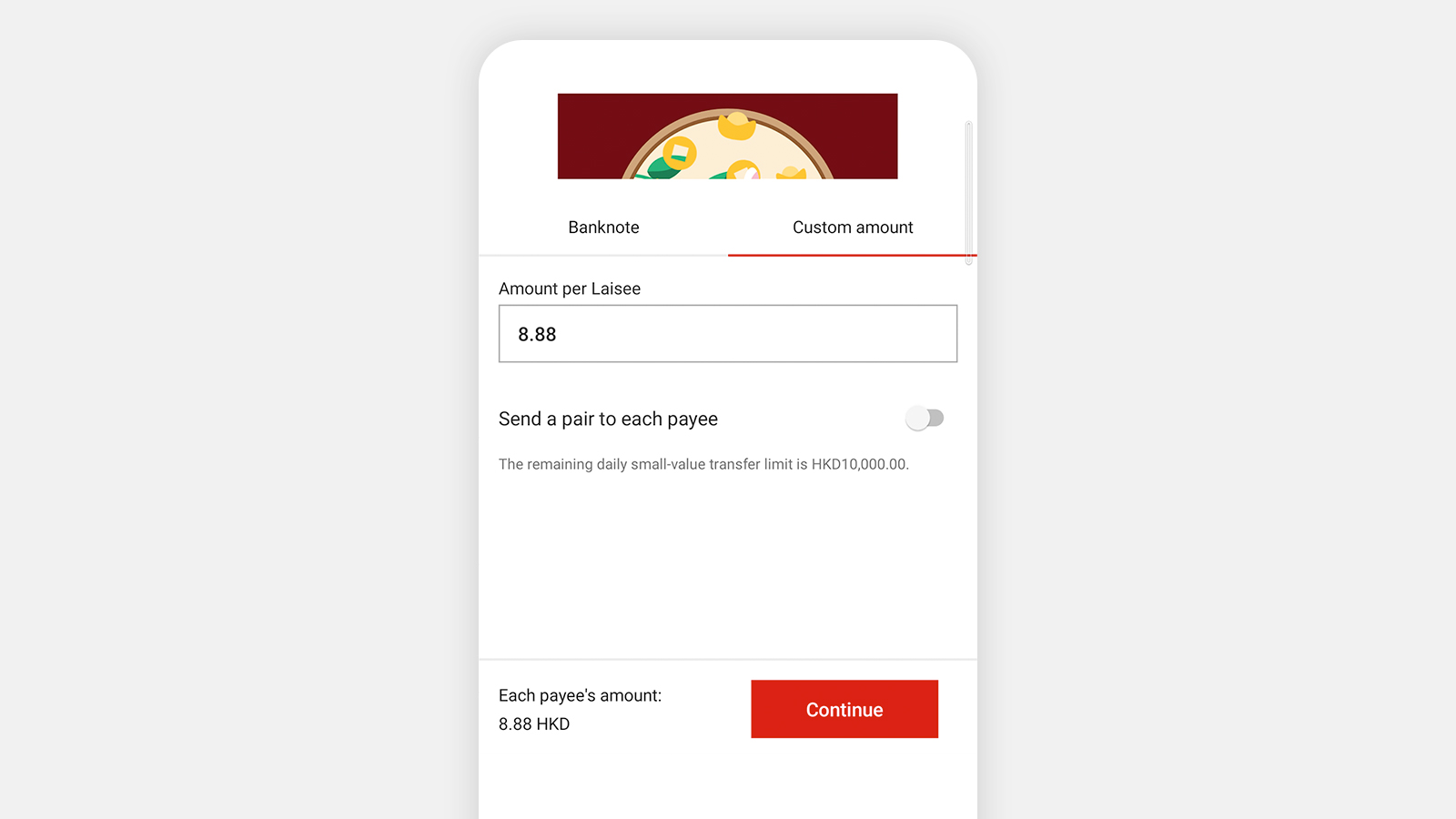 Lucky money, lucky number
The laisee is known to hold 'lucky money', so why not take it a step further? Make sure you pick a lucky number as the amount for the laisee you give out. Fresh notes sound great, but nothing beats sending and receiving HKD88, HKD168 or HKD888!
Say 'gong hei fat choi' no matter where you are
Whether you're near or far, you can tell your loved ones that you're thinking of them this Lunar New Year. Let them know you've sent them a laisee with a beautifully designed greeting via your preferred messaging channel.
And if you're registered for FPS, your family, friends and colleagues will be able to send you laisee too. So check out our Quick Start guide (Go to HSBC HK website > Banking > Ways to Bank > Faster Payment System (FPS) > Quick Start) and register today to enjoy their festive greetings!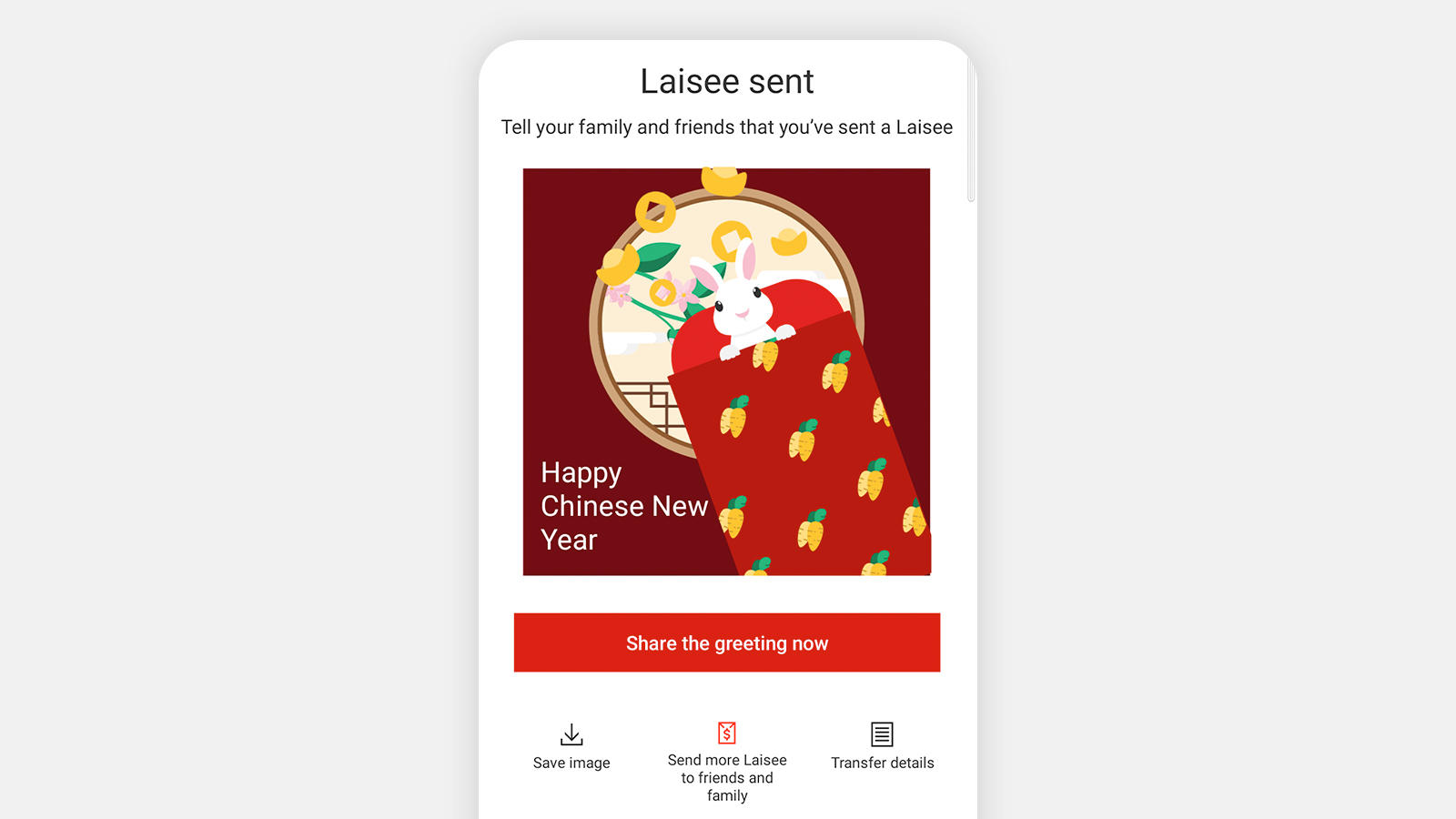 Send laisee in 4 steps
Sending laisee with FPS on the latest version of the HSBC HK App is easy. And you can now send laisee to multiple payees in one go.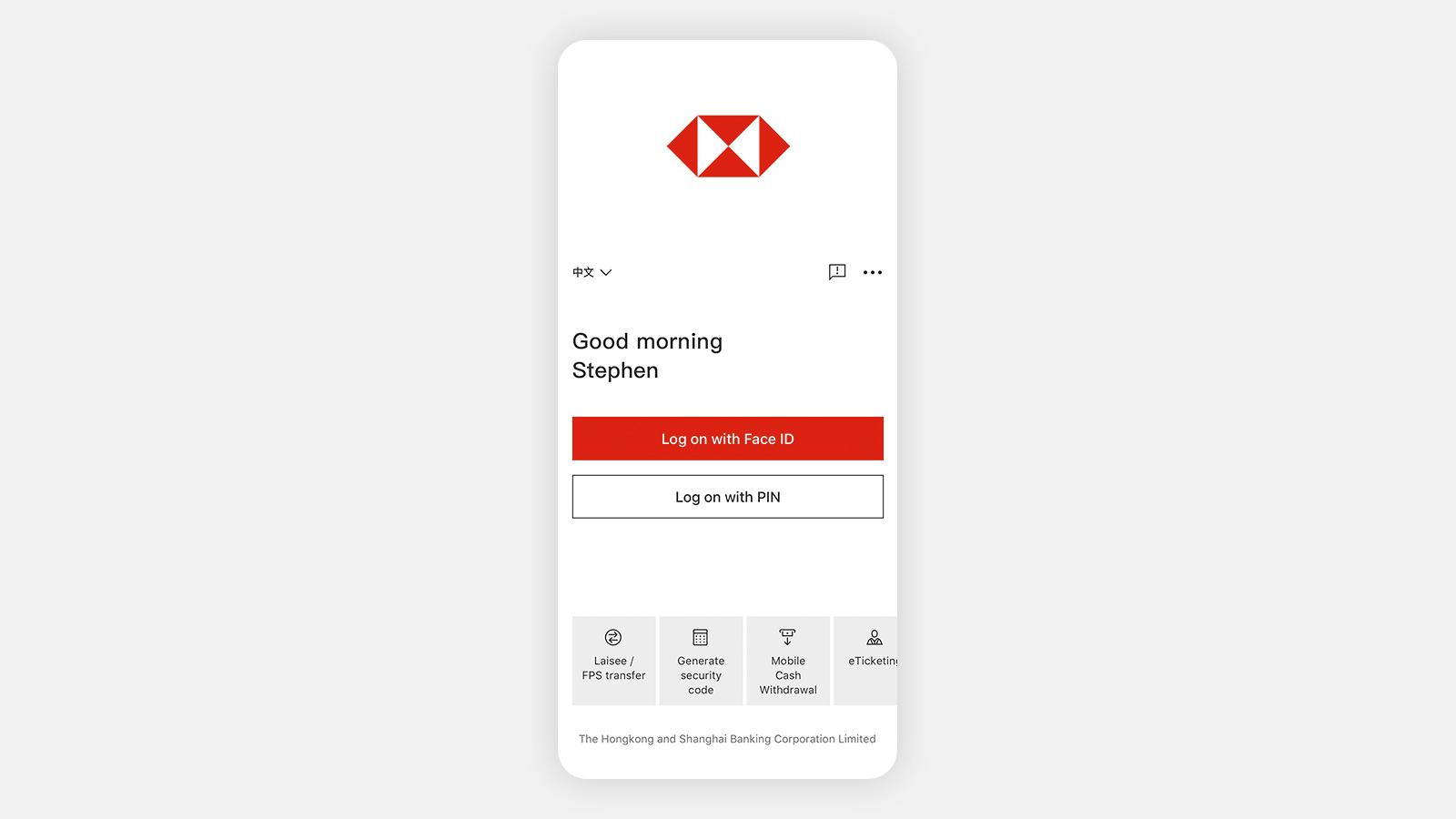 1. Select 'Laisee / FPS transfer', then tap 'Laisee'.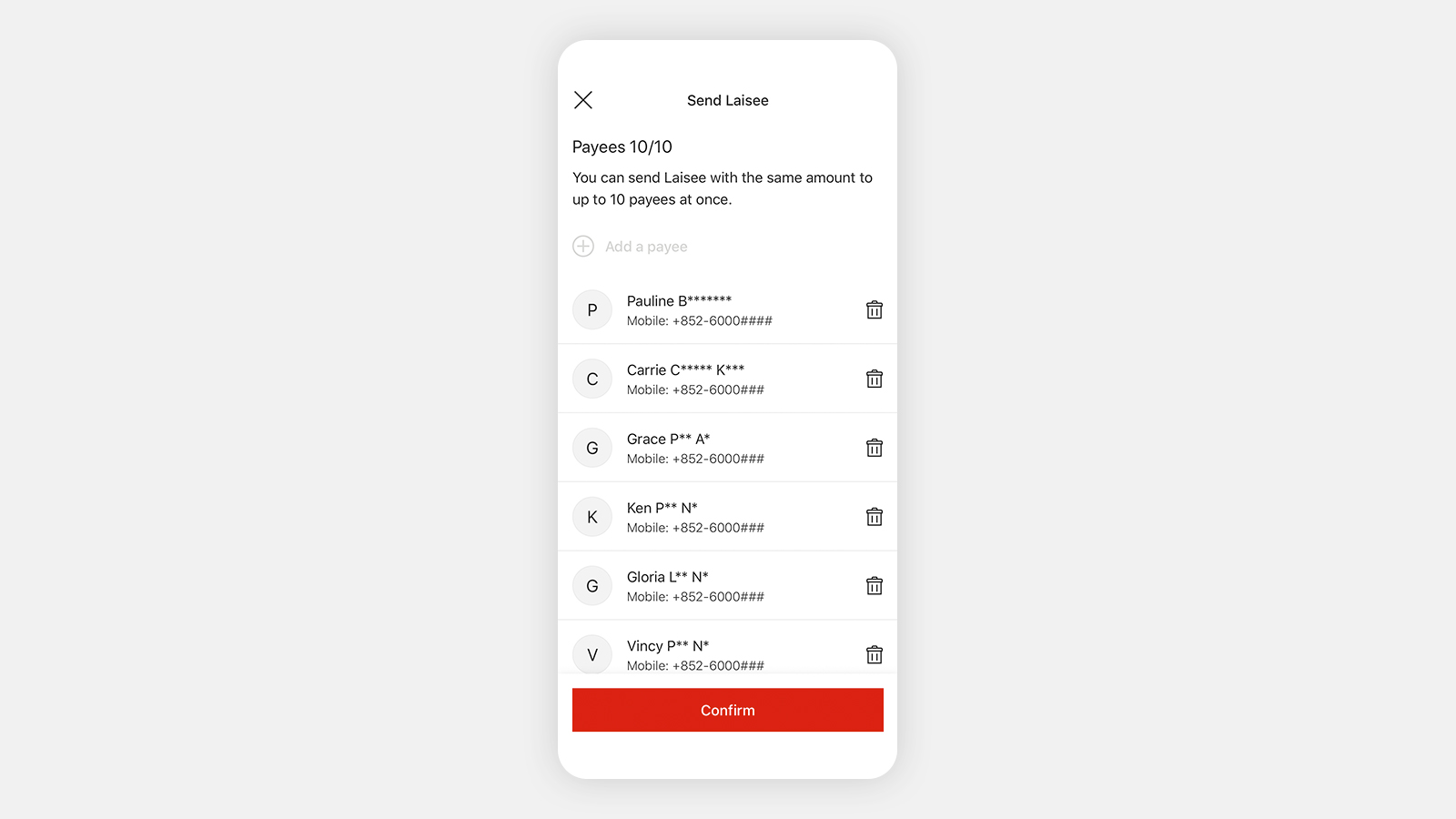 2. Read the introductory screen (if it's your first time using this feature) and authenticate yourself, then select up to 10 payees from your contact list.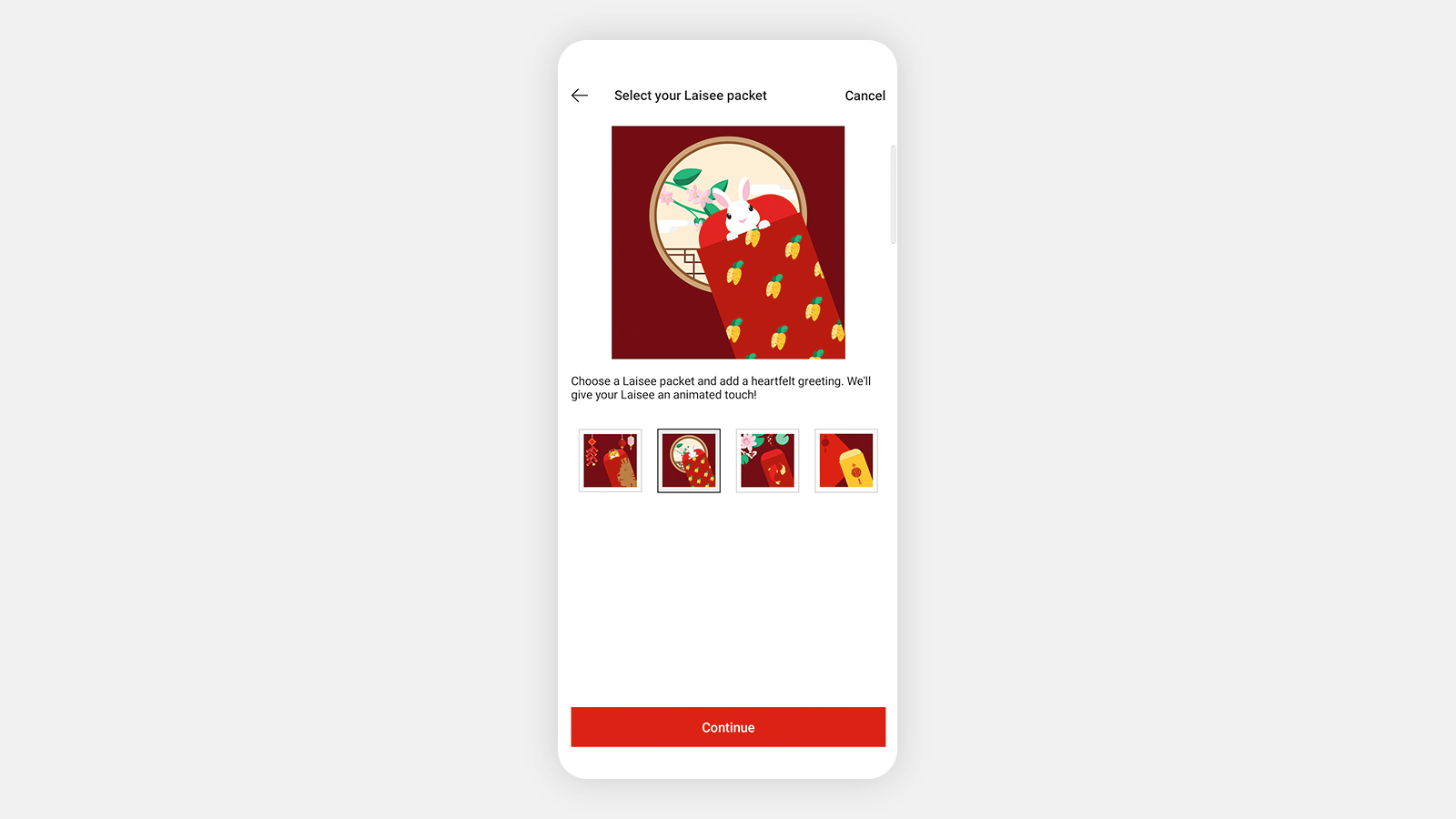 3. Choose a red packet design for your laisee, add a greeting and enter an amount.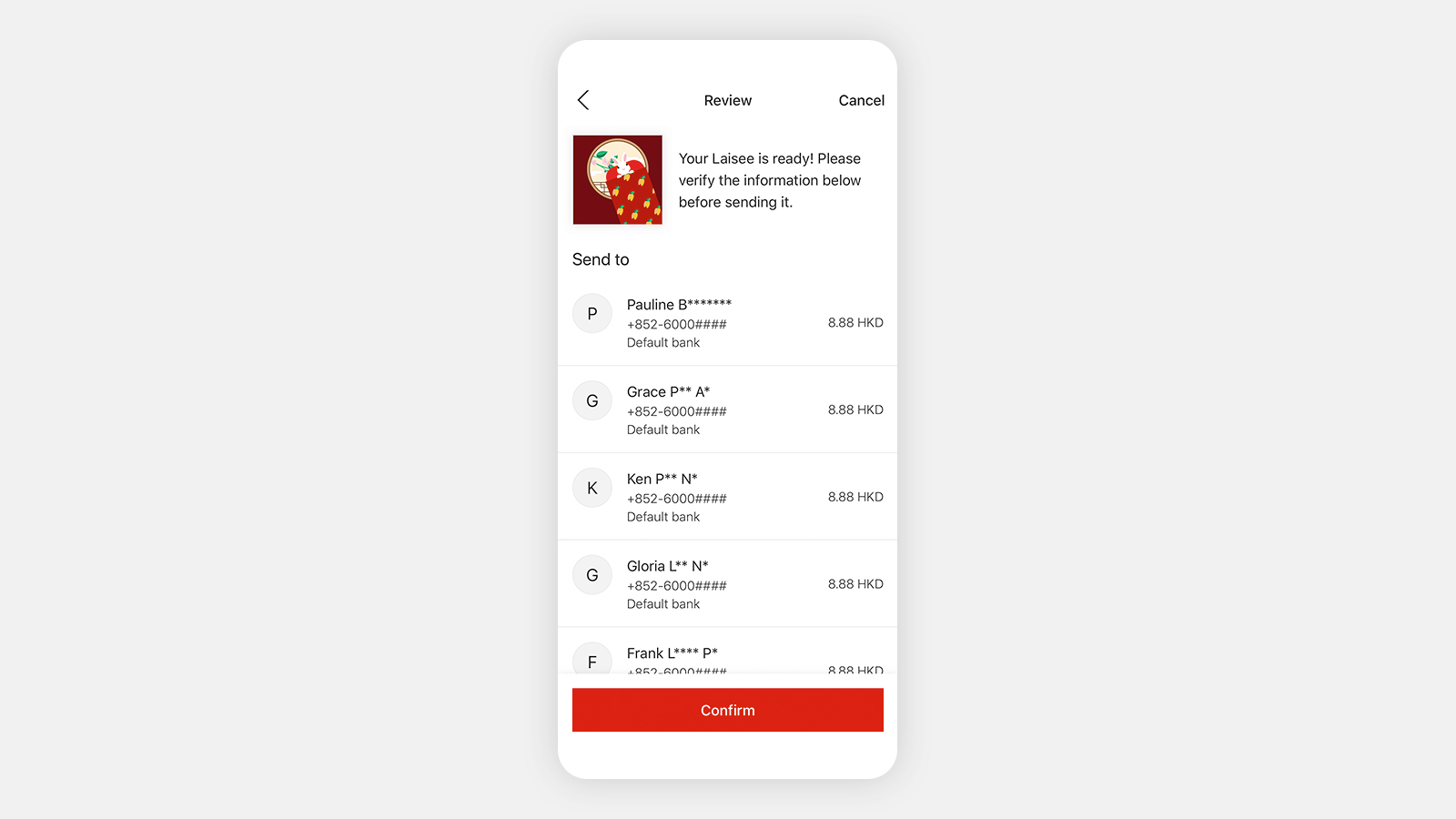 4. Verify your laisee payees, check that the amount and payment details are correct.
How to send laisee from the log on page
How to send laisee after logging on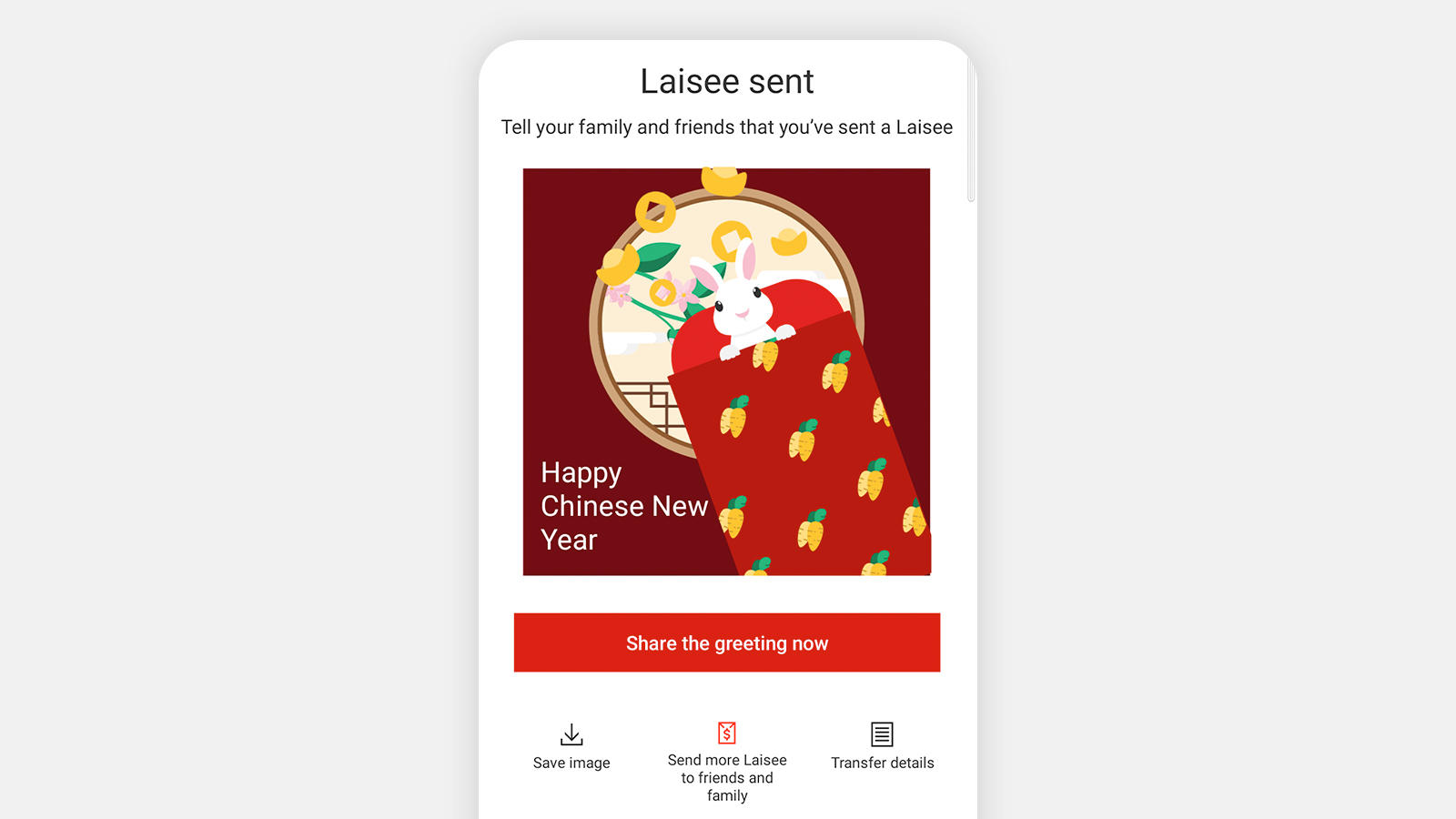 As a bonus, you can let your payee know you've sent them a laisee by sharing your beautifully designed laisee with them via WhatsApp, Telegram or WeChat!

Don't have FPS yet?
View our Quick Start guide (Go to HSBC HK website > Banking > Ways to Bank > Faster Payment System (FPS) > Quick Start) and you'll be on your way to send a laisee in no time.

Frequently asked questions
How do I send laisee to family and friends via the HSBC HK App?
Will my payee be able to see my greeting when they receive the payment?
How do I let my payee know I've sent them laisee via the HSBC HK App?
How do I set my default debit account?
I activated my Mobile Security Key on a new device and I can't send laisee via the HSBC HK App. What should I do?
How much money can I send as laisee via the HSBC HK App?
Not yet registered for Online Banking?
Haven't tried the HSBC HK App yet? Download it today.

Note:
Apple, the Apple logo, iPhone, iPad, iPod touch, Touch ID and Face ID are trademarks of Apple Inc., registered in the US and other countries. App Store is a service mark of Apple Inc.

Google Play and the Google Play logo are trademarks of Google LLC. Android is a trademark of Google LLC.
The screen displays and the images of the website are for reference and illustration purposes only.