A few taps, take a photo and you're all set!
Select your preferred deposit account, enter your cheque details and take a photo of your cheque via the HSBC HK Mobile Banking App to deposit your cheque.

Quick cheque deposit at your fingertips
More banking in your pocket

You can now make a quick cheque deposit via your HSBC HK Mobile Banking app.

Deposit cheques 24/7

Deposit your HKD cheques from HSBC or Hang Seng Bank, including cheques, cashier's orders, customised cheques and dividend cheques, 24 hours a day. The cheques will enjoy extended cheque deposit cut off time until 5:30pm on business days and get clearance within 2 business days.

Instantly see your deposit

If you submit your cheque deposit before 5:30pm on business days, you will instantly see your deposit under 'Transaction History' on your app.
Get the app
How can I deposit my cheques via the app?
You can deposit your cheques via the app by following these steps:

1. Select 'Pay & Transfer' at the bottom of the screen and select 'Cheque deposit'.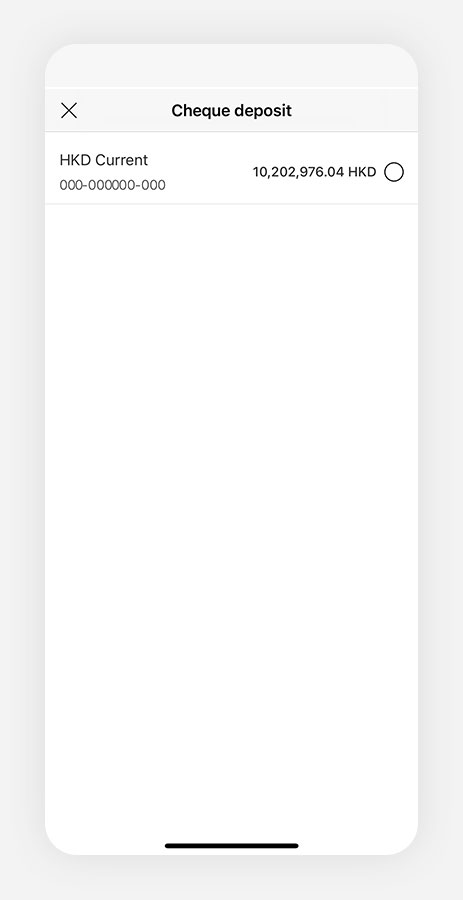 2. Select your preferred account for the cheque deposit.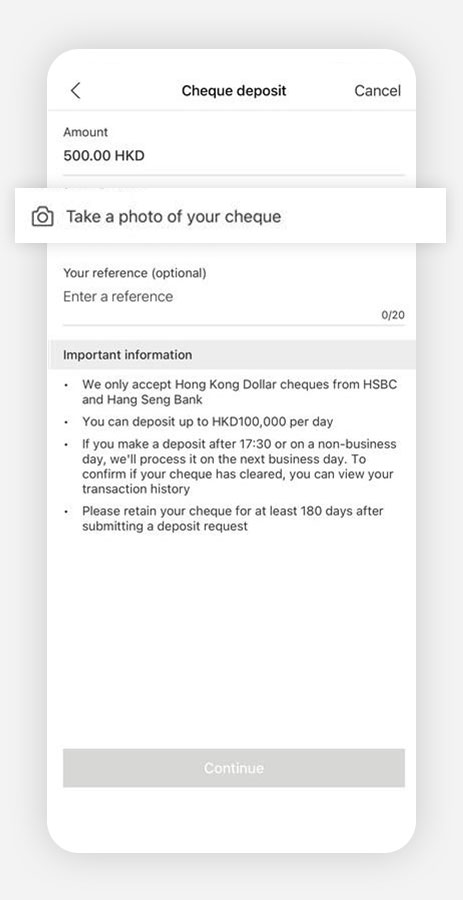 3. Enter the cheque amount, then select 'Take a photo of your cheque'. Make sure you take a picture of both the front and back of your cheque.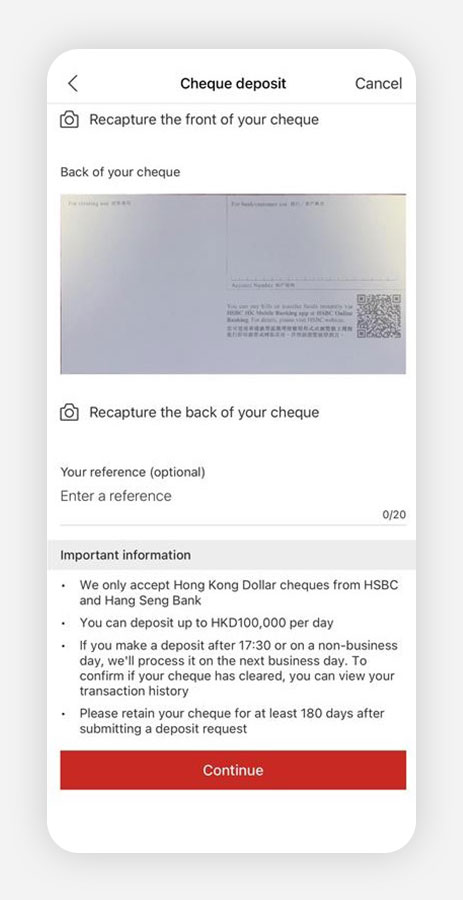 4. Select 'Continue' and review your transaction information.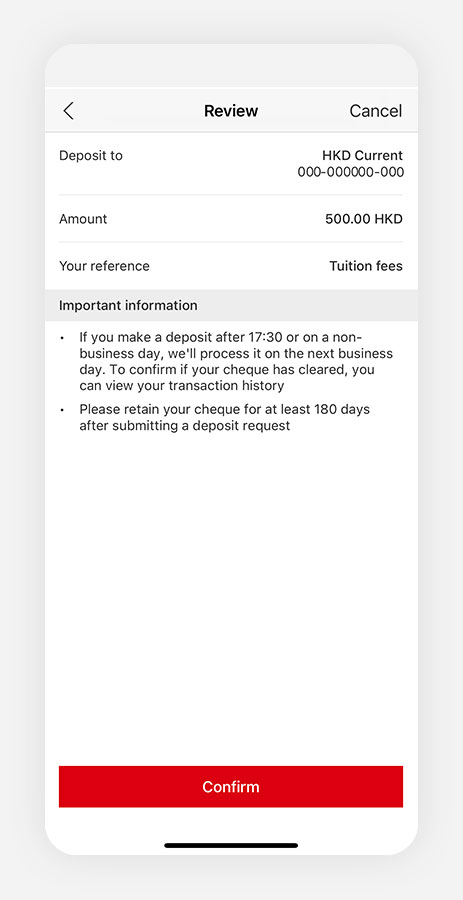 5. Select 'Confirm' to submit your cheque deposit request.

Frequently asked questions
What types of cheques are eligible to deposit via the app?
What accounts are eligible to receive mobile cheque deposits via the HSBC HK App?
Is there a limit on how many cheques or the total amount you can deposit via the app?
Under what circumstances will a cheque deposited via the app be rejected?
Notes:
The screen displays are for reference and illustration purposes only.