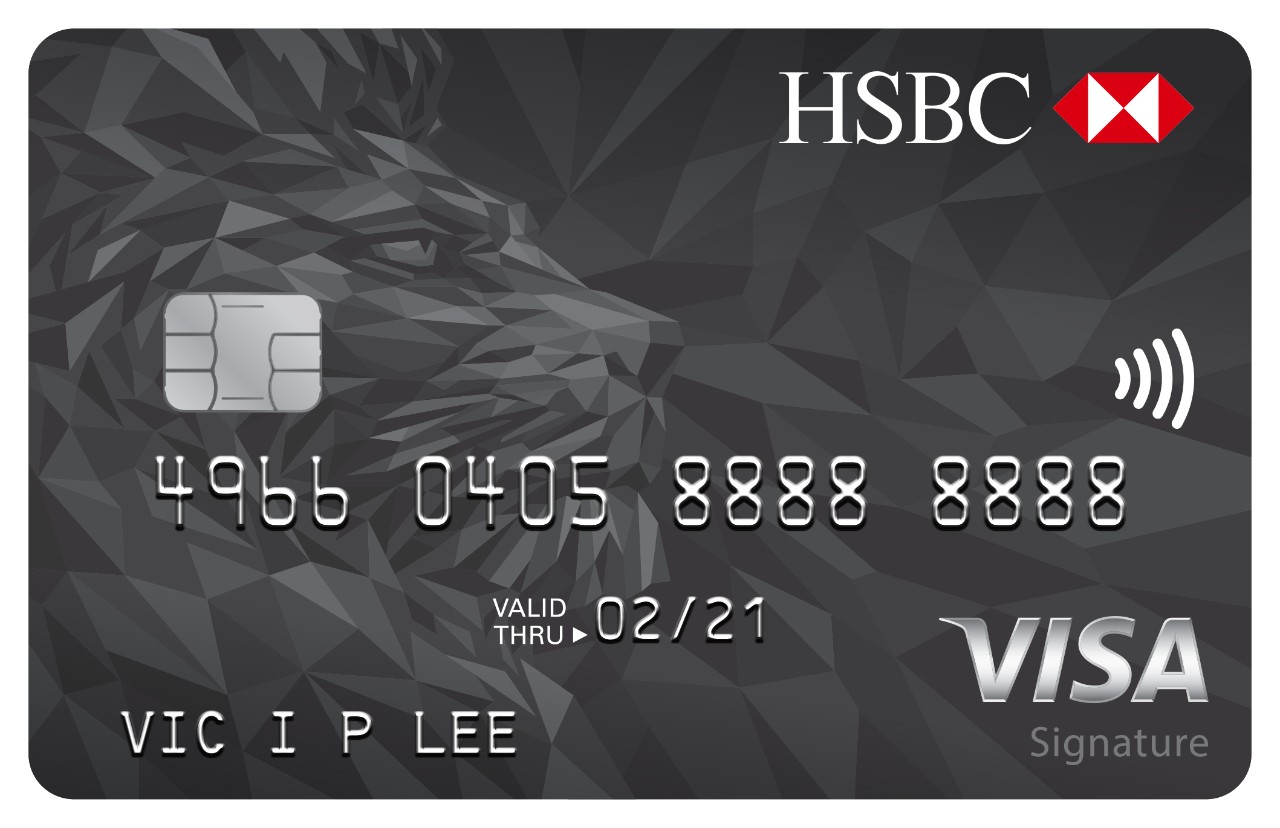 HSBC Visa Signature Credit Card
Enjoy extra RewardCash and special travel and leisure privileges.
Eligibility:
Annual income of HKD480,000 or assets of HKD600,000 or above.

Welcome offer: Apply online to get up to HKD1,800 worth of welcome offers, including:
Up to $800 RewardCash or HKTVmall gift vouchers
Extra RewardCash
Enjoy up to 9X RewardCash

1

for spending in Rewards of Your Choice category. Rebate rate at 3.6% (i.e. $2.78 for 1 mile)

Enjoy an exclusive extra 3X RewardCash on your spending in all categories of Rewards of Your Choice without registration
Travel
Exclusive 24-hour concierge and emergency services provided by Visa

Available Private Label Cards to be applied in one-go:
Are you eligible?
Expanded, press enter to collapse
Collapsed, press enter to expand
I am a HSBC Personal Internet Banking customer:

I don't have access to Personal Internet Banking:

Card offers and rewards
Spend and earn RewardCash to redeem cash vouchers or gift items at our Rewards e-Shop, or offset your spending at participating merchants.

Don't miss out on the offers and discounts you get with your HSBC Visa Signature Card.
Enjoy offers and discounts on dining and shopping all over the world.
To borrow or not to borrow? Borrow only if you can repay!

Remarks
Expanded, press enter to collapse
Collapsed, press enter to expand
1The promotion will be extended to 31 December 2019. Cardholders are entitled to extra 3 times of RewardCash automatically for all eligible transactions under all spending categories of Red Hot Rewards of Your Choice. Terms and conditions apply.

2For details and other exclusive offers for Visa Signature Cardholders, please visit Visa's website. Terms and conditions apply. Click here for more details

Please note that we do not appoint any third parties to refer credit card applications to us and will not process any credit card application that was referred by a third party under beneficial arrangement. For enquiry, please call our hotline at 2233 3000.