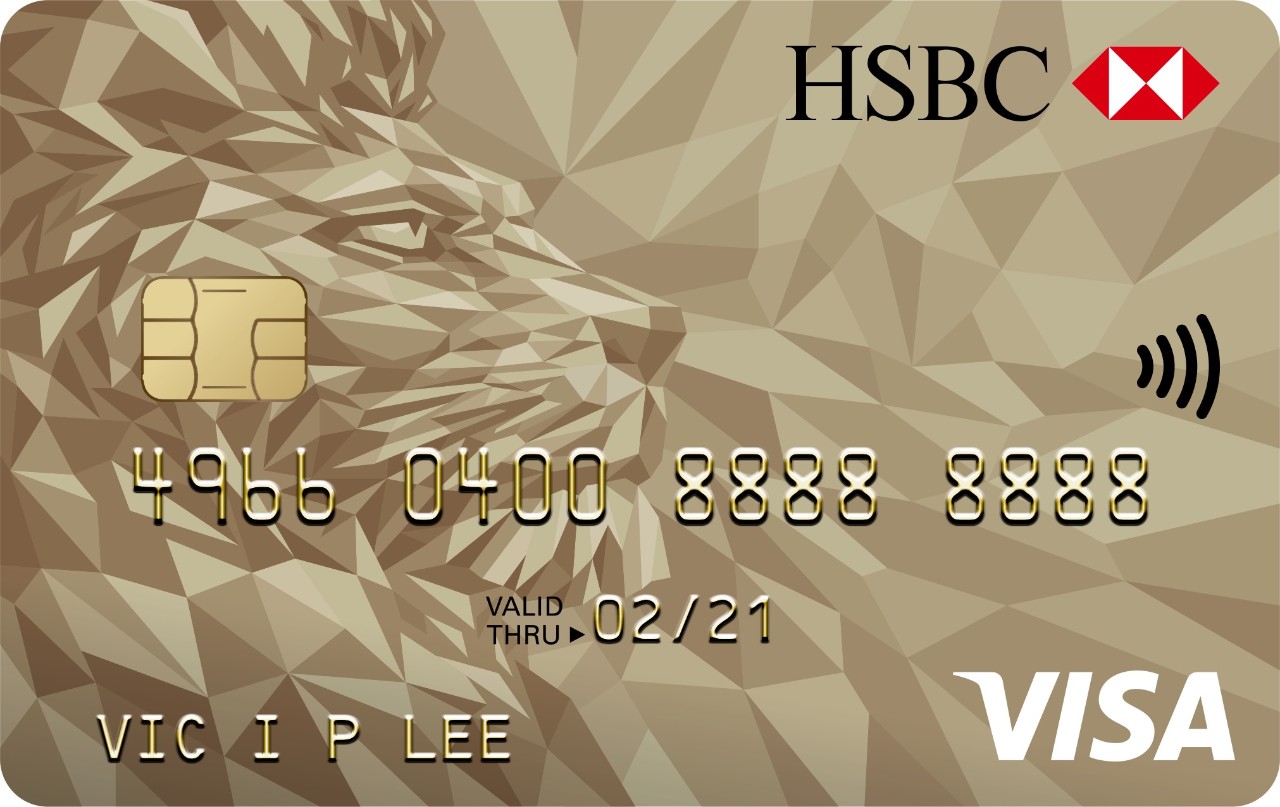 Your rewards will shine with this gold card
Get access to fantastic privileges – wherever you are around the world – and earn RewardCash every time you use your card.
Up to $1,000 RewardCash welcome offers
Eligibility:
Annual income of HKD60,000 or above.

Extra RewardCash
Enjoy up to 6X RewardCash for spending in Rewards of Your Choice category. Rebate rate at 2.4% (i.e. HKD4.17 for 1 mile)
Travel
Enjoy a 30% discount on cross border limousine service.

Click here

for details
More benefits
Life Insurance take-up: Earn up to $500 extra RewardCash by paying premium with eligible HSBC Credit Card on or before 30 April 2020.

T&C apply

.

Medical Insurance take-up: Extra HK$200 RewardCash per successfully applied policy with an eligible HSBC credit card.

T&C apply

.

Enjoy exclusive shopping, dining and entertainment discounts and privileges with

home&Away

Up to eight weeks' interest-free repayment period

Available Private Label Cards to be applied in one-go:
Don't miss out on dining and shopping offers and discounts you get with your HSBC Visa Gold Card all over the world.

Are you eligible?
Expanded, press enter to collapse
Collapsed, press enter to expand
I am a HSBC Personal Internet Banking customer:

I don't have access to Personal Internet Banking:

To borrow or not to borrow? Borrow only if you can repay!

Remarks
Expanded, press enter to collapse
Collapsed, press enter to expand
Apple Pay is a trademark of Apple Inc., registered in the U.S. and other countries.

Please note that we do not appoint any third parties to refer credit card applications to us and will not process any credit card application that was referred by a third party under beneficial arrangement. For enquiry, please call our hotline at 2233 3000.