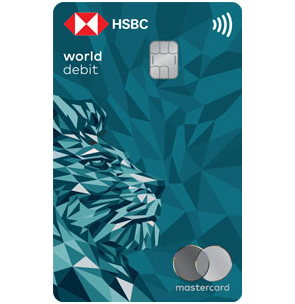 From now on, whether you're shopping at home or travelling abroad, staying in control of your global currencies has never been easier. With a card built around 12 major currencies, you can shop online, make purchases, and withdraw cash at HSBC Group ATMs around the world, with zero fees.

* You need to have an integrated account to apply.1
Why you'll want it
Easy access to major currencies

Your purchases and cash withdrawals in 12 major currencies can be debited directly from the corresponding foreign currency deposits in your HSBC integrated account. These currencies include HKD, USD, GBP, JPY, RMB, EUR, THB, AUD, NZD, SGD, CAD and CHF. Any purchases outside of these currencies will be settled in HKD according to the prevailing exchange rate.

$0 fees for all your purchases

No matter if you're making a purchase in store or shopping online, we won't charge you handling fees for any transactions at home or abroad.

Free cash withdrawals worldwide

Withdraw cash from HSBC Group ATMs anywhere in the world, with no handling fees.

Earn on every purchase

Enjoy a 0.4% cash rebate on all eligible purchases, alongside the money you'll save with $0 transaction fees.

Supplementary Debit Card for your loved ones

A supplementary card gives your loved ones the benefits of multi-currency and fee-free privileges.
How to get your card ready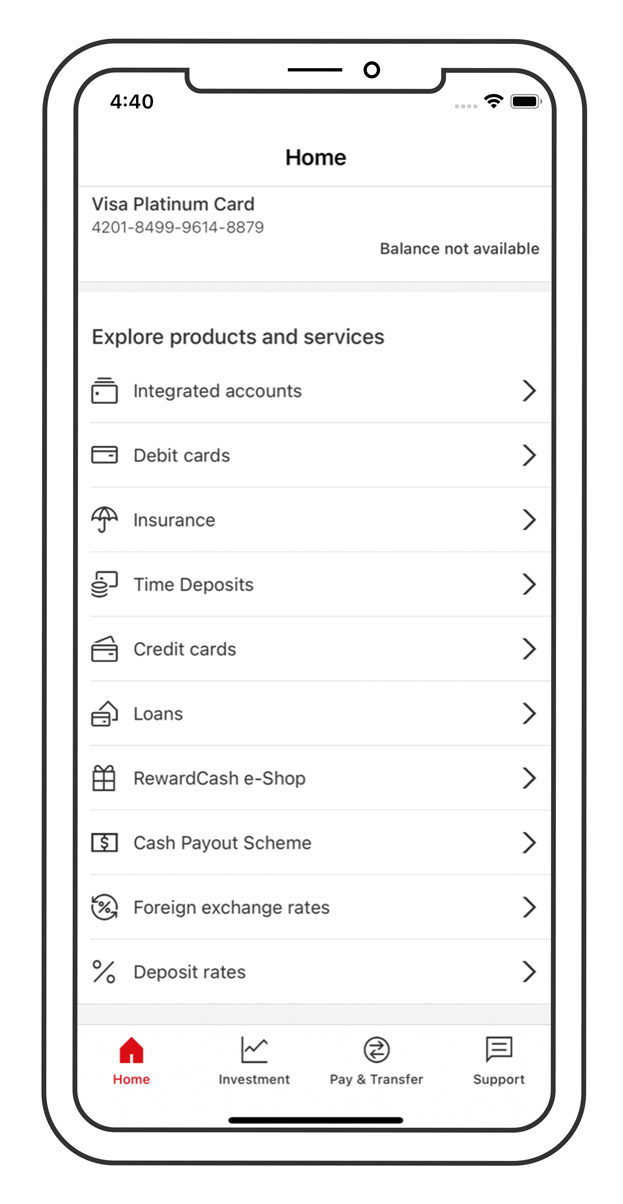 Step 1
If you're already an integrated account holder, get your debit card application processed instantly on the HSBC HK Mobile Banking app. Simply select "Explore products and services" after you log on to the app.
Alternatively, you're welcome to contact us directly to apply for your card.
Step 2
Once your physical card arrives, you can activate it by entering your card expiration date on the "Manage Debit Cards" page on the HSBC HK Mobile Banking app.

How to receive your card PIN (Personal Identification Number)
You no longer need to wait for your PIN to arrive by mail. Simply call the Interactive Voice Response (IVR) hotline on (852) 3163 0633 and set up your own card PIN after activating your debit card. It's fast and simple!
Apply for a Supplementary Debit Card for your loved ones
A truly international multi-currency Debit Card for your loved ones, no matter where they go around the world.

Open a supplementary card for your loved ones / children aged 12 or above in a few easy steps on the HSBC HK Mobile Banking app. Supplementary cardholders don't need to visit a branch or hold a bank account
Provide for the spending needs of your loved ones in any currencies, hassle-free. Simply maintain HKD or respective foreign currency funds in your Integrated Account and your supplementary cardholders can use them directly, with no foreign currency transaction fees
Worried about over-spending? You can control how much supplementary cardholders spend by setting spending rules via the HSBC HK Mobile Banking app
Keep updated on supplementary card spending with real-time spend and withdrawal notifications
Earn 0.4% cash rebates every time your loved ones spend on their supplementary cards
There are no annual fees, no foreign currency transaction fees, and no ATM cash withdrawal fees when using HSBC Group's ATMs worldwide
Apply for up to six supplementary debit cards per principal debit card, if you have a big family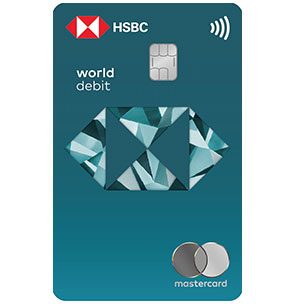 What should I know if I am a supplementary cardholder?
Remarks:

Non-Jade customers can apply for the HSBC Mastercard® Debit Card and HSBC Jade clients can apply for it using their HSBC One or Personal Integrated Account. HSBC Jade clients may also apply for and enquire about the HSBC Jade Mastercard® Debit Card through their HSBC Jade Director.
You can choose the HSBC Mastercard® Debit Card and/or the HSBC UnionPay ATM Card upon opening your new integrated account.

Apple, the Apple logo, iPhone, iPad, iPod touch, Touch ID and Face ID are trademarks of Apple Inc., registered in the US and other countries. App Store is a service mark of Apple Inc.
Google Play and the Google Play logo are trademarks of Google LLC. Android is a trademark of Google LLC.
QR Code is a registered trademark of Denso Wave Incorporated.
The screen displays are for reference and illustration purposes only.
Terms and Conditions apply.
4. By activating this card, you agree to the Debit Card Terms and Conditions and accept the preset daily spending limit as printed on the card mailer. Once the card is activated, if you'd prefer to lower your spending limit, you can adjust it anytime from the 'Manage debit cards' screen on your HSBC HK app or call our hotline as printed on the back of your card.
Risk Disclosure:
Currency conversion risk - The value of your foreign currency and RMB deposit will be subject to the risk of exchange rate fluctuation. If you choose to convert your foreign currency and RMB deposit to other currencies at an exchange rate that is less favourable than the exchange rate in which you made your original conversion to that foreign currency and RMB, you may suffer loss in principal.