Your new international travel companion, the HSBC Jade Mastercard® Debit Card, has arrived. With a card built around 12 major currencies, you can spend locally and overseas, shop online and withdraw cash at ATMs worldwide, with zero exchange or withdrawal fees.

Why you'll love it
Convenient spending

Your spending in 12 major currencies can be debited directly from the corresponding foreign currency deposits in your account, without any currency exchange. These currencies include HKD, USD, GBP, JPY, RMB, EUR, THB, AUD, NZD, SGD, CAD and CHF.

$0 international FX fees

If you don't have enough FX funds in your account, your debit card will automatically conduct currency conversion to settle the transaction from your HKD account using HSBC's preferential FX rate for Jade clients, with zero exchange fees.

Worldwide free cash withdrawals

Withdraw cash from HSBC Group ATMs and ATMs that carry the Mastercard/Cirrus logo anywhere in the world, for free.

Supplementary Debit Card for your loved ones

A supplementary card extends the benefits of multi-currency and fee-free privileges to your loved ones.
Enjoy a 0.5% cash rebate on all eligible purchases, alongside the money you'll save with $0 foreign currency handling fee.

Offering greater control and ease of use, you can temporarily block / unblock your card instantly or set a spending limit on your card through the HSBC HK Mobile Banking app to better safeguard your account.

We've made online shopping simpler for you – you don't even have to take out your physical card. Access your card information through the HSBC HK Mobile Banking app. You can also add it to Apple, Google and Samsung Pay to make purchases right away.

Manage FX, wherever you are
From your phone in seconds

Exchange currency instantly, 24/7, with the HSBC HK Mobile Banking app, so that before you spend on your Jade Mastercard Debit Card or withdraw cash, you would have exchanged at the best rates.

Set your own exchange rates

You can pre-set your target FX rates online, and we'll monitor the market for you. Once your target rate is reached, the selected amount and currency can be converted automatically for you.

Supplementary Debit Card for your loved ones
A truly international multi-currency Debit Card for your loved ones, no matter where they go around the world.

Open a supplementary card for your loved ones / children aged 12 or above in a few easy steps on the HSBC HK Mobile Banking app. Supplementary cardholders don't need to visit a branch or hold a bank account
Provide for the spending needs of your loved ones in any currencies, hassle-free. Simply maintain HKD or respective foreign currency funds in your Integrated Account and your supplementary cardholders can use them directly, with no foreign currency transaction fees
Worried about over-spending? You can control how much supplementary cardholders spend by setting spending rules via the HSBC HK Mobile Banking app
Keep updated on supplementary card spending with real-time spend and withdrawal notifications
Earn 0.5% cash rebates every time your loved ones spend on their supplementary cards
There are no annual fees, no foreign currency transaction fees, and no ATM cash withdrawal fees when using HSBC Group's ATMs or ATMs which carry the Mastercard/Cirrus logo worldwide
Apply for up to six supplementary debit cards per principal debit card, if you have a big family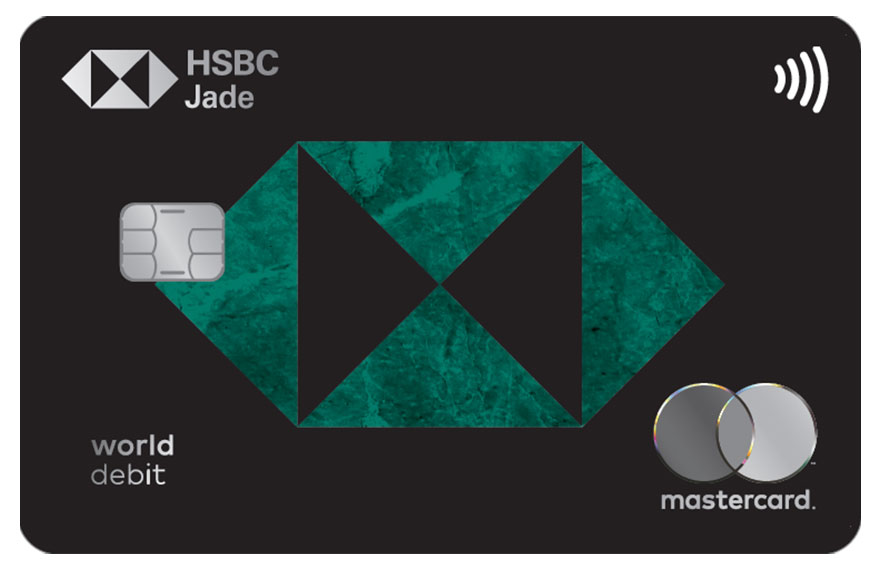 What should I know if I am a supplementary cardholder?
Remarks:
1 Block the card if you lose it, and contact us to report it lost immediately to safeguard your account. When you want to spend on the card, you can change the limit in real time, whenever you need.
2 If you find any suspicious transactions, please contact us immediately. You can also report it to the Police.
Risk Disclosure:

Currency conversion risk - the value of your foreign currency and RMB deposit will be subject to the risk of exchange rate fluctuation. If you choose to convert your foreign currency and RMB deposit to other currencies at an exchange rate that is less favorable than the exchange rate in which you made your original conversion to that foreign currency and RMB, you may suffer loss in principal.