Live Chat is an online messaging service connecting customers to our customer service officers to help them when using Online Banking Services in a convenient and efficient way. This service is available for 7 days a week , 24 hours a day.
Currently, the service is only applicable for enquiries on selected online services in HSBC Public Website and Online Banking.
How to use this service
If our system anticipates that customer is having difficulty when using the above mentioned services, a chat box will be prompted out to offer instant assistance. Just follow the steps below to enjoy the new service.
1. Click "Live Chat" when the button is prompted out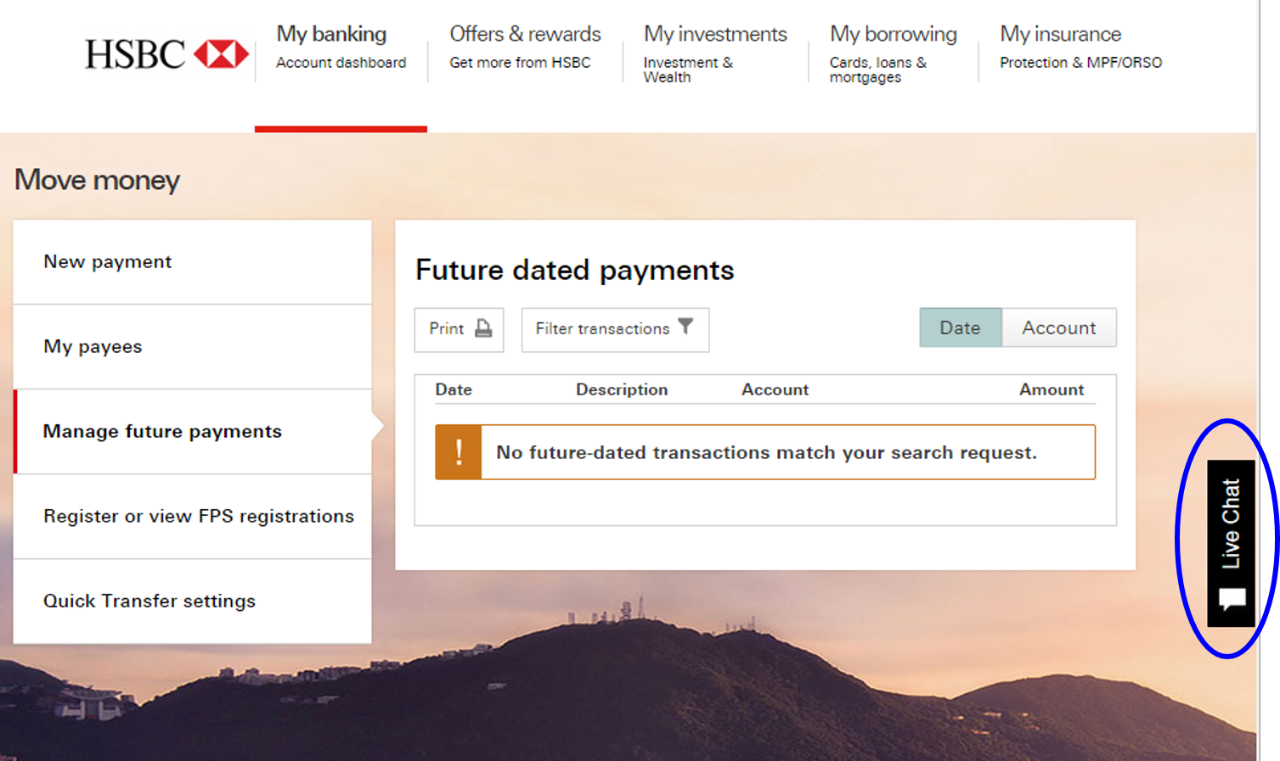 2. Enter your name in the dialog box and click "Submit" button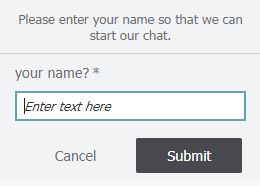 3. You can start to chat by typing your questions in the chat box and pressing the arrow sign