Since 1865, HSBC has been committed to supporting the community that has helped it flourish over the years.

We established The Hongkong Bank Foundation in 1981 to better coordinate its community programmes in Hong Kong. The foundation has supported over 10,000 projects with over HKD2.2 billion, helping to identify and provide support for community needs and key elements for sustainable growth of Hong Kong, including the renowned ecological habitats in the Mai Po Ramsar site, Hoi Ha Wan and Lai Chi Wo.
Special funding to celebrate 40 years of community support
In celebration of the 40th anniversary of The Hongkong Bank Foundation, HSBC is making a special donation of HKD140 million to aid 10 community projects.
Covering future skills development, easing hardship and improving quality of life, as well as helping to improve the environment and enhance climate resilience, these projects are expected to reach and benefit more than 720,000 people, or one in every 10 of the city's population.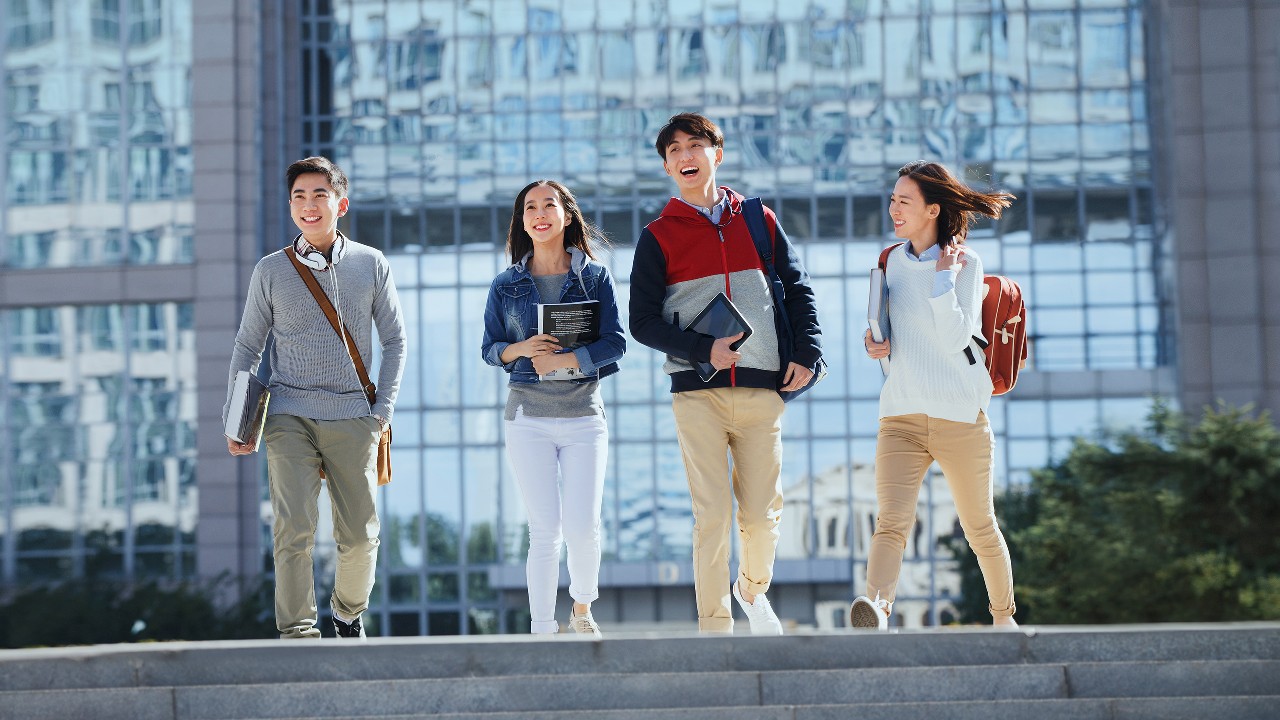 Develop future skills
HSBC Greater Bay Area (Hong Kong) Scholarship
HSBC Hong Kong Community Partnership Programme
Hub for the Future
Ease hardship and improve quality of life
GOODS-CO – holistic online platform for resources circulation to needy
Pilot launch of Hong Kong's first Food Rescue Smart System
Hong Kong Breast Cancer Foundation's Lymphoedema Care Service
The Hongkong Bank Foundation 40th anniversary donation to The Community Chest of Hong Kong
"Share Your Dreams" volunteer project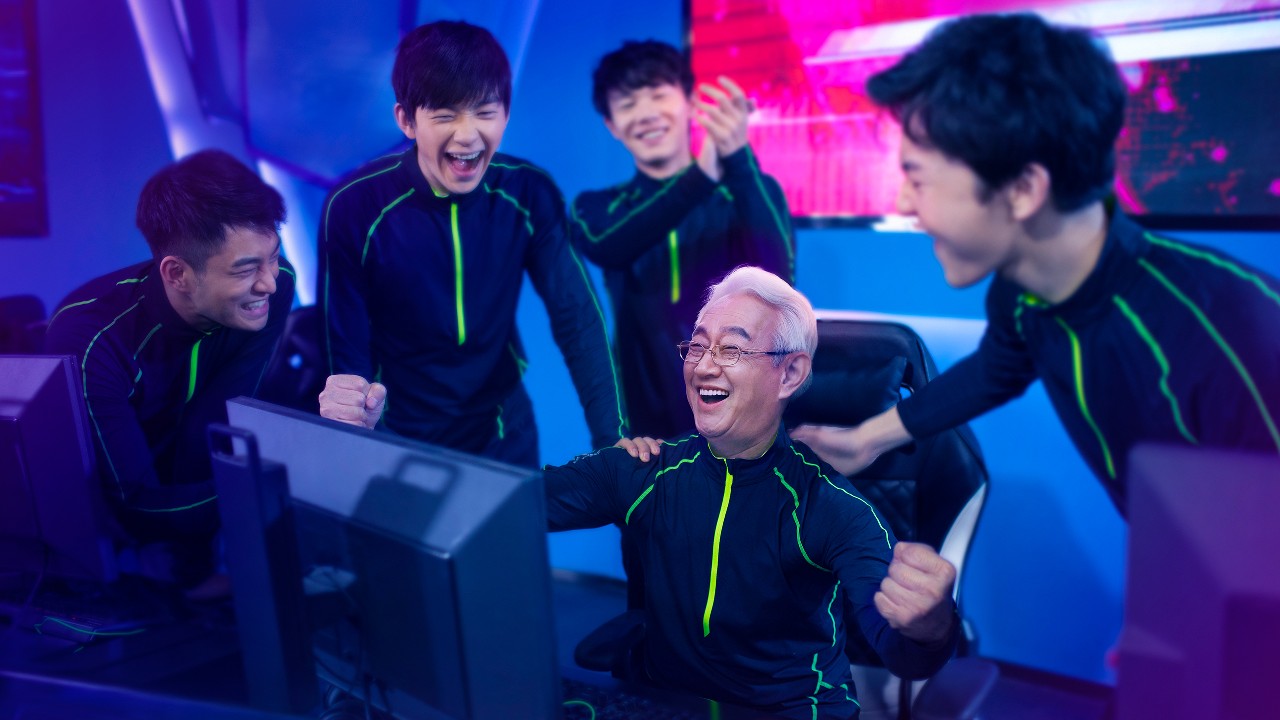 Improve the environment and enhance climate resilience
HSBC Rural Sustainability Programme – APAC Initiative for Regional Impact
Wetland Incubator: conservation solutions for a future with thriving flyways
Over 1 million HSBC staff volunteer hours
Since 1993, HSBC volunteers have contributed over 1 million hours to serve Hong Kong's community.
Over the years, our employees have dedicated time and effort to support disadvantaged communities, mentor young people and respond to environmental issues in Hong Kong. Our video shows our long-serving HSBC volunteers sharing their experiences.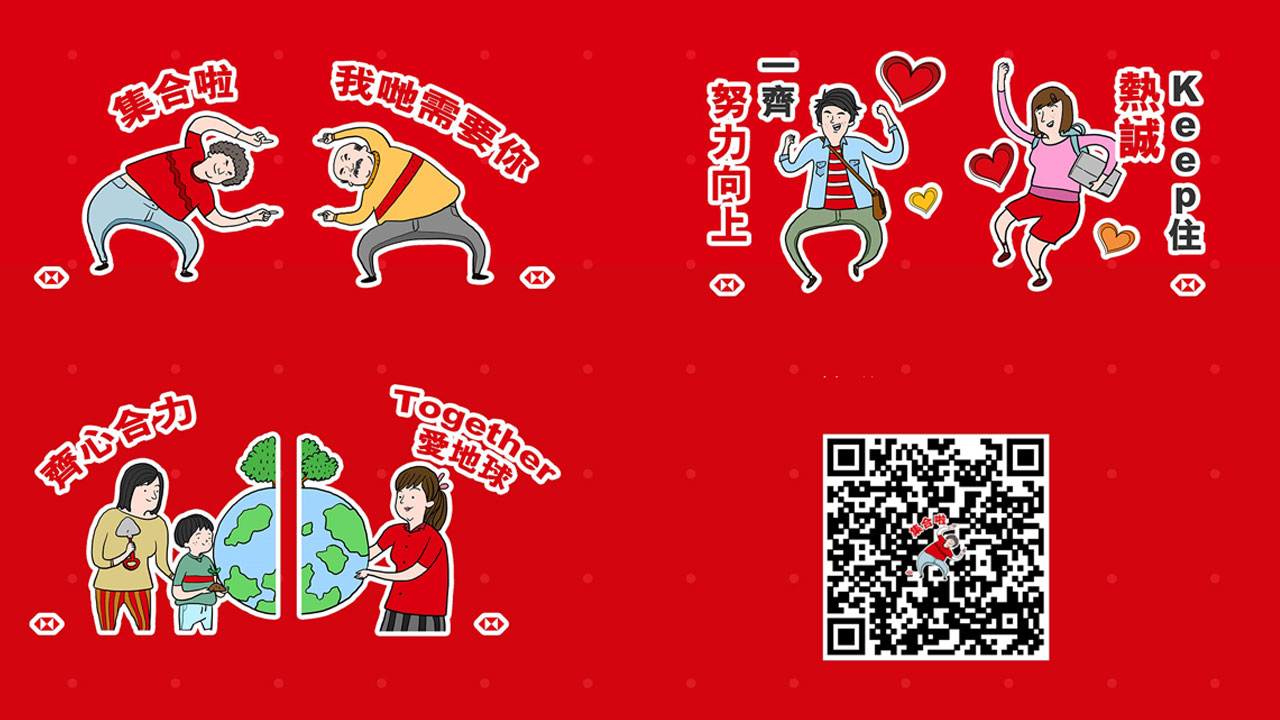 "Together Series" WhatsApp sticker pack
In celebration of the 40th anniversary of The Hongkong Bank Foundation, our 'Together Series' sticker pack celebrates Hong Kong as we continue to support different community needs.

Scan the QR code and download now.
Light show at HSBC Main Building
We celebrated the 40th anniversary of The Hongkong Bank Foundation in style. To offer heartfelt thanks to everyone who has been part of this journey, and to show our continued commitment to serving our community, we displayed a light show at HSBC Main Building in Hong Kong.

More community projects
Throughout our history, we have been committed to contributing to the long-term prosperity of our communities. We support partnerships that help our people and communities thrive, working to support local causes and help provide relief in cases of natural disaster. To learn more about our community projects, please visit our community page.