Move between your credit limits freely, right away
You can now transfer the limit from one or more primary credit cards to another credit card easily. This way, you can give yourself some flexibility to use your credit limit the way you want.
Your new credit limit will be effective immediately

Move your available credit limit, your way at any time via the HSBC HK Mobile Banking app

No fees or supporting documents required
How to transfer your credit limit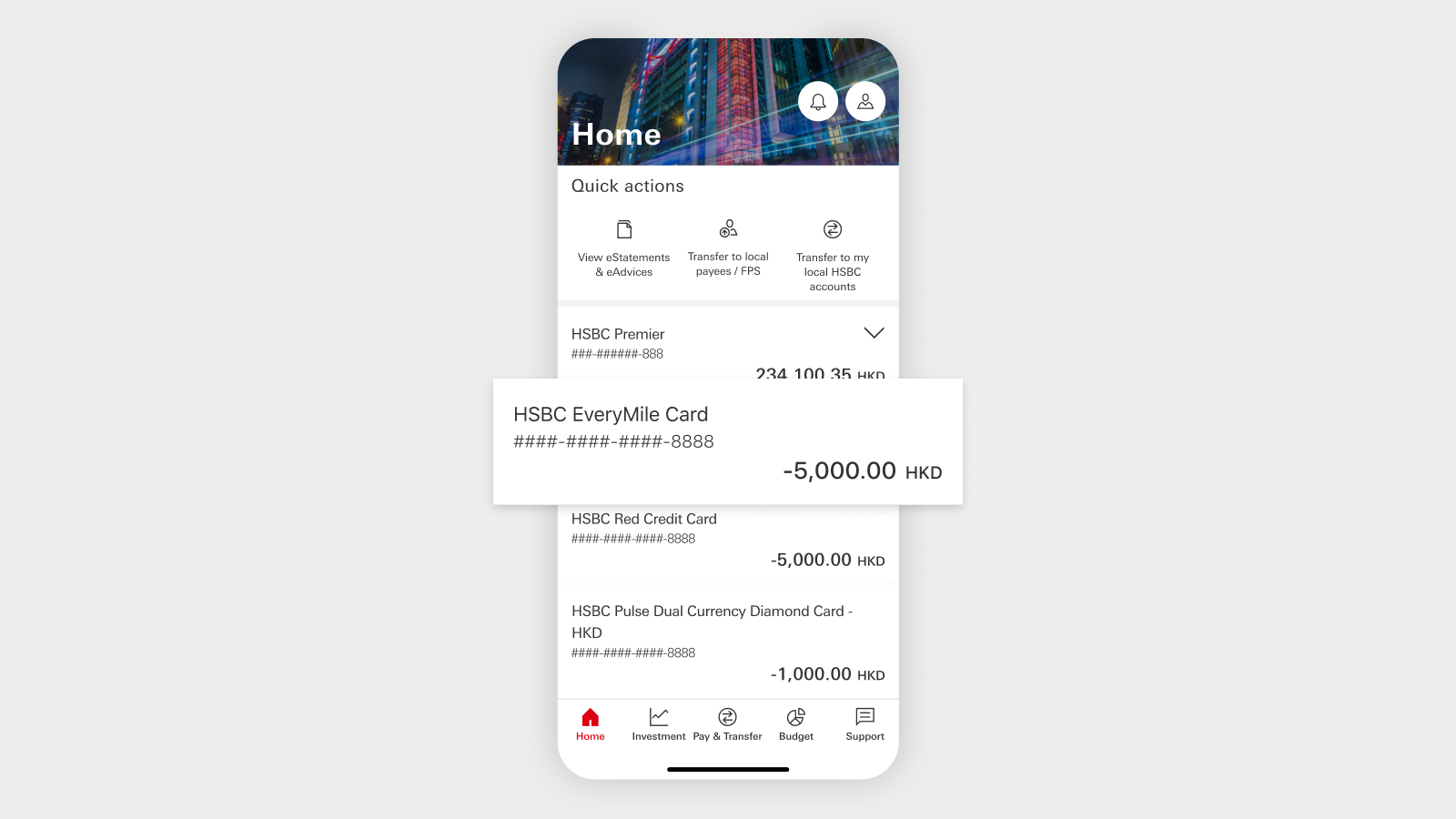 Select one of your primary credit cards from the mobile banking home page.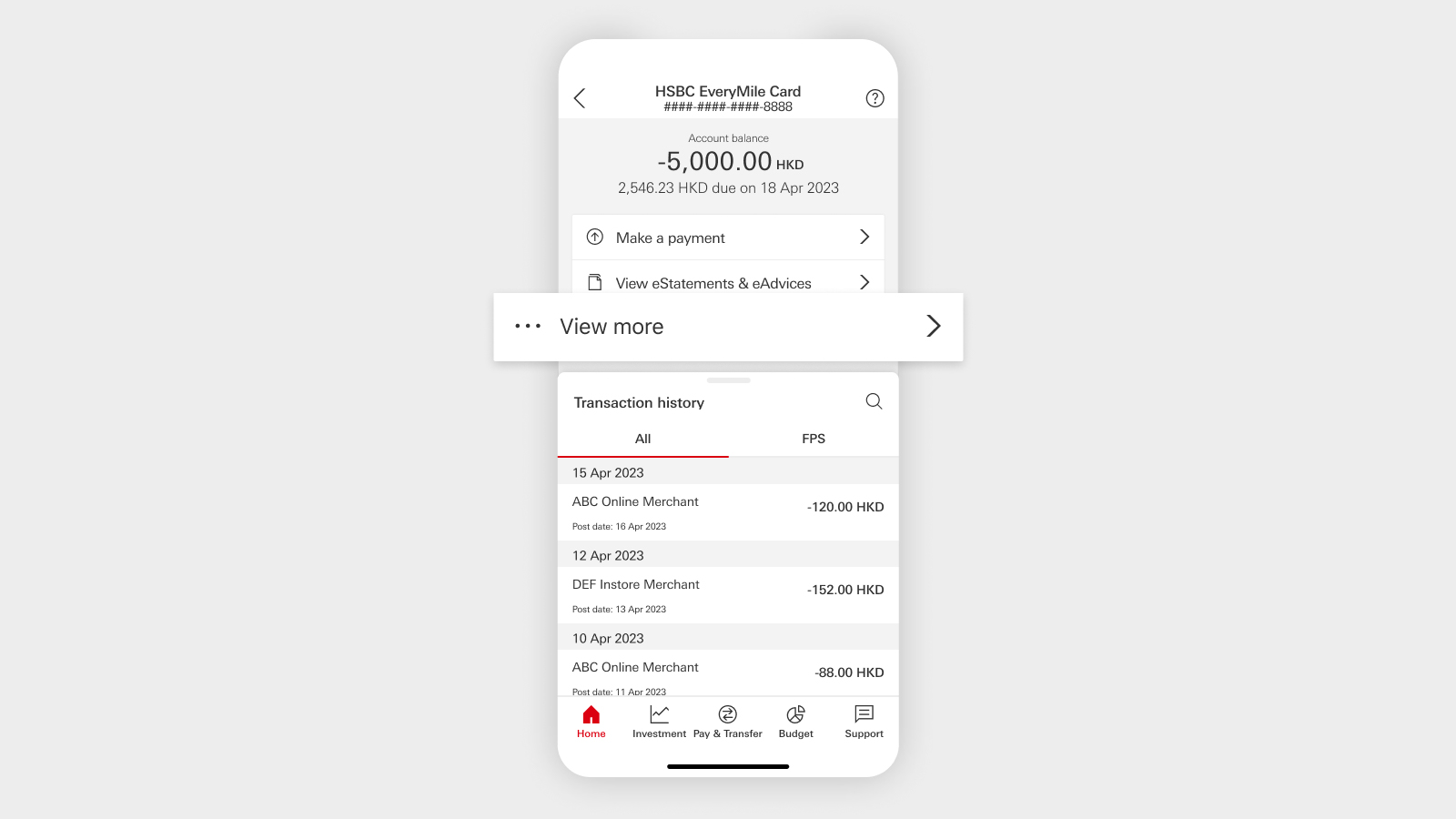 Select 'View more' and then select 'Manage credit cards'.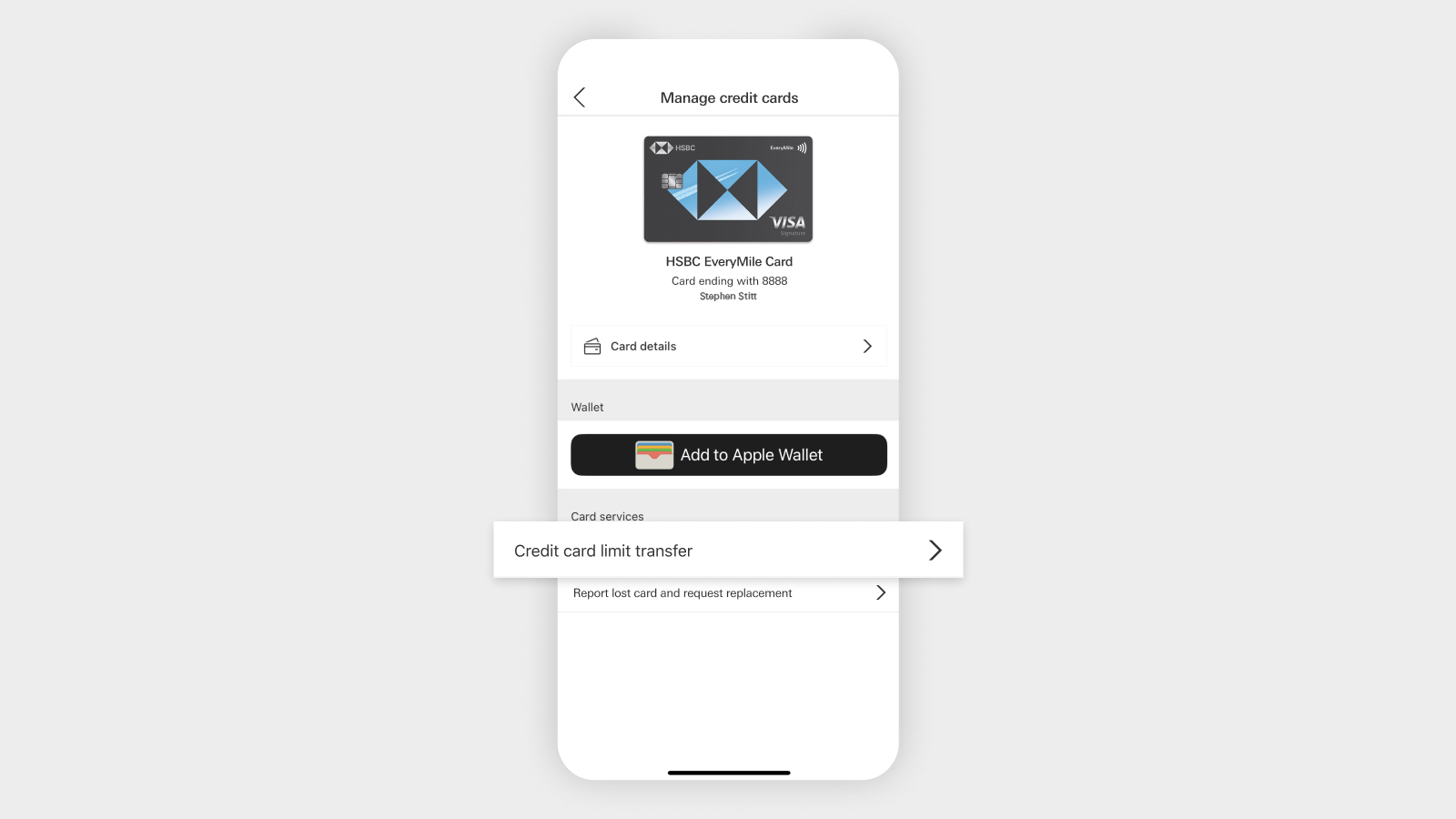 Find 'Card services', select 'Credit card limit transfer'.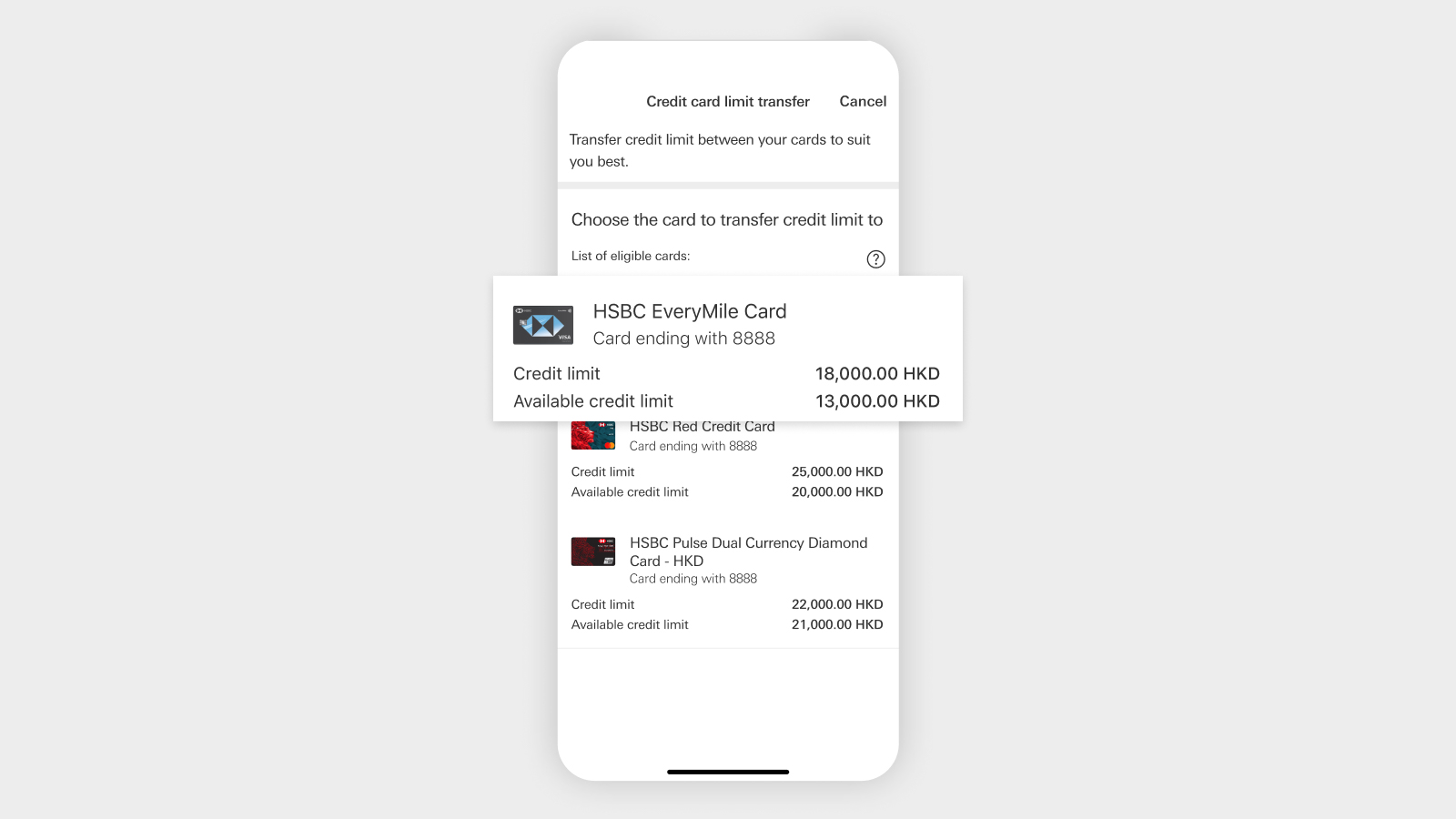 Select which credit card you want to transfer your limit to.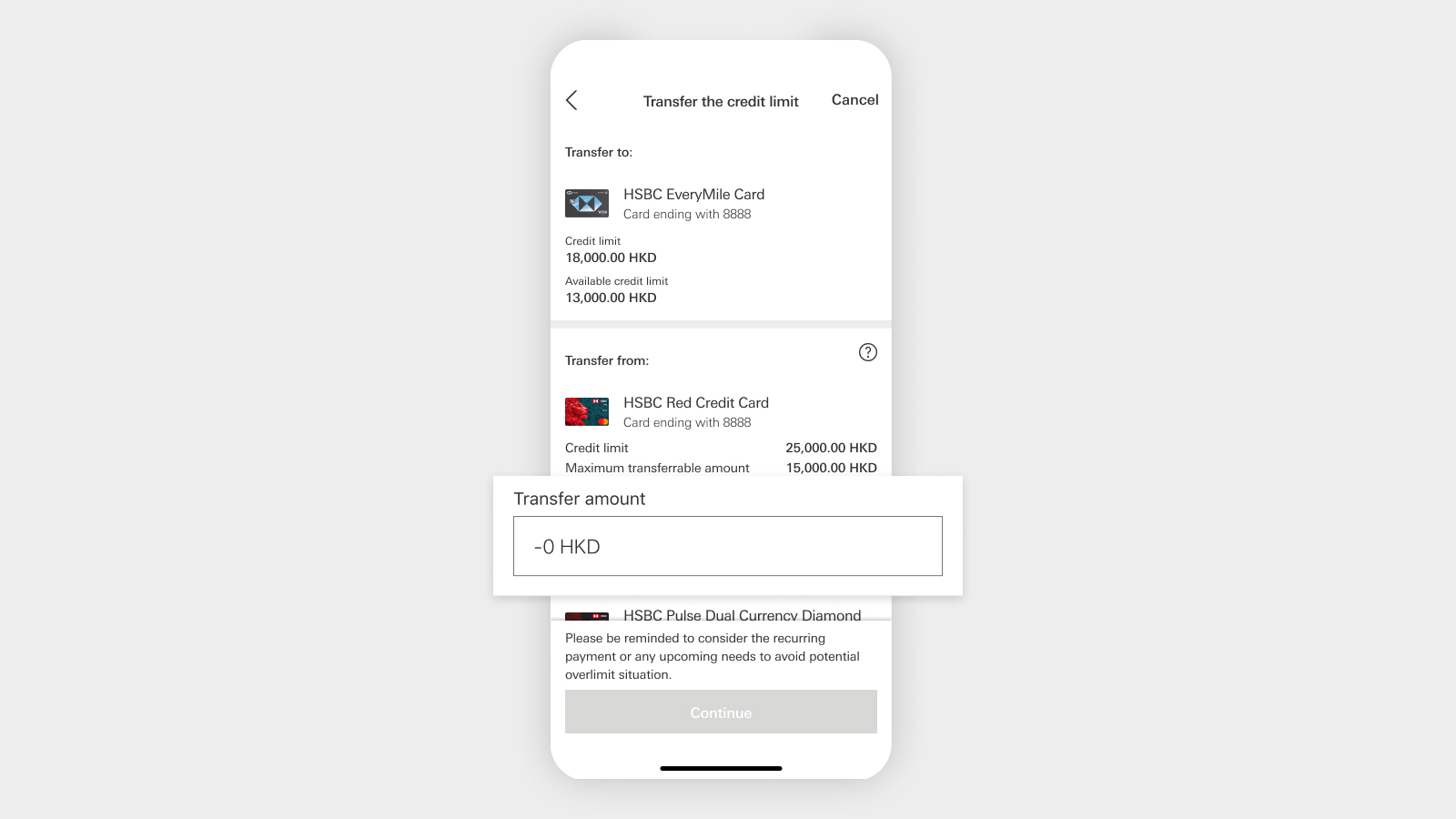 Enter your preferred transfer amount under one or more cards, then tap 'Continue'.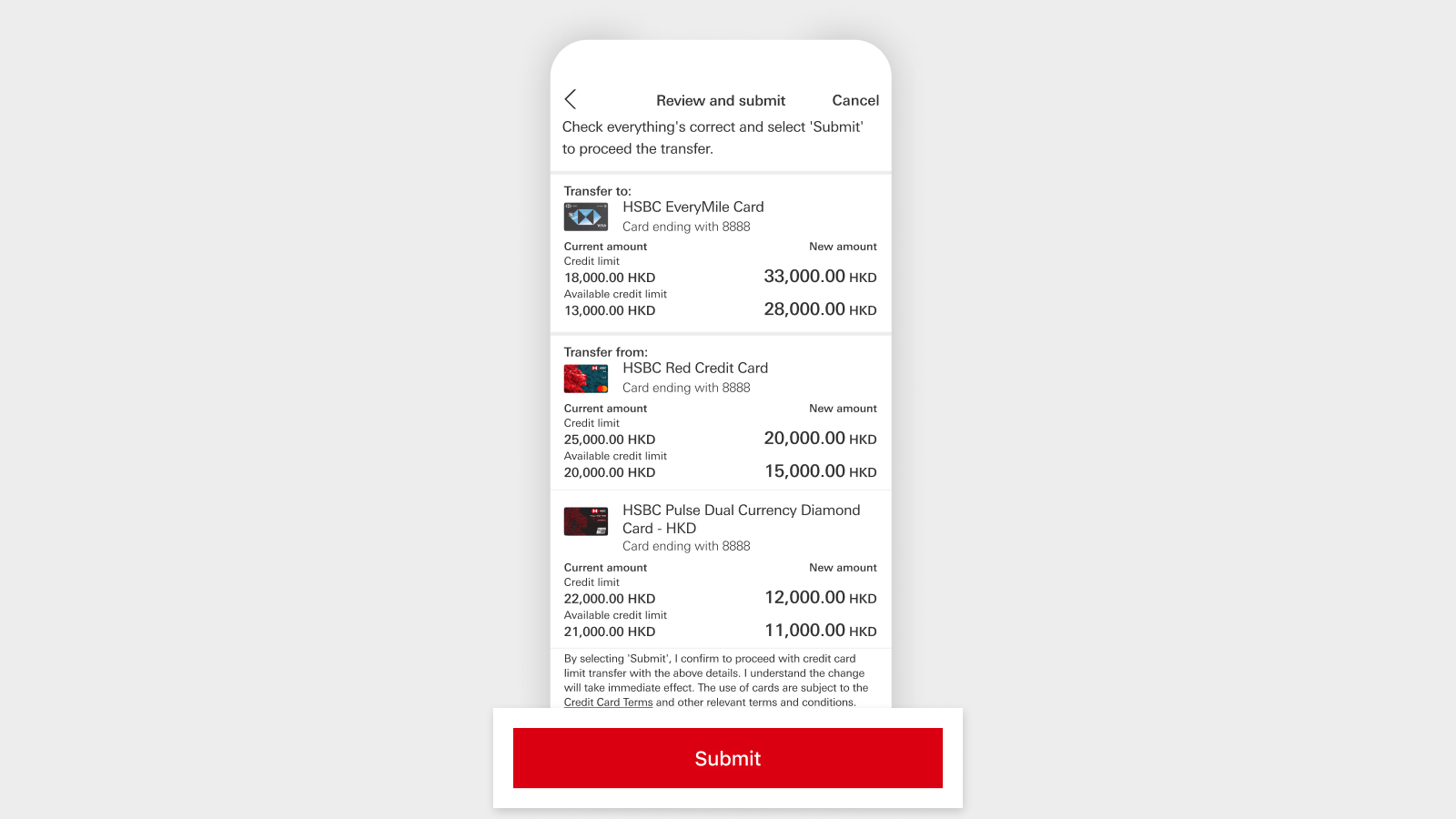 Review and submit your request.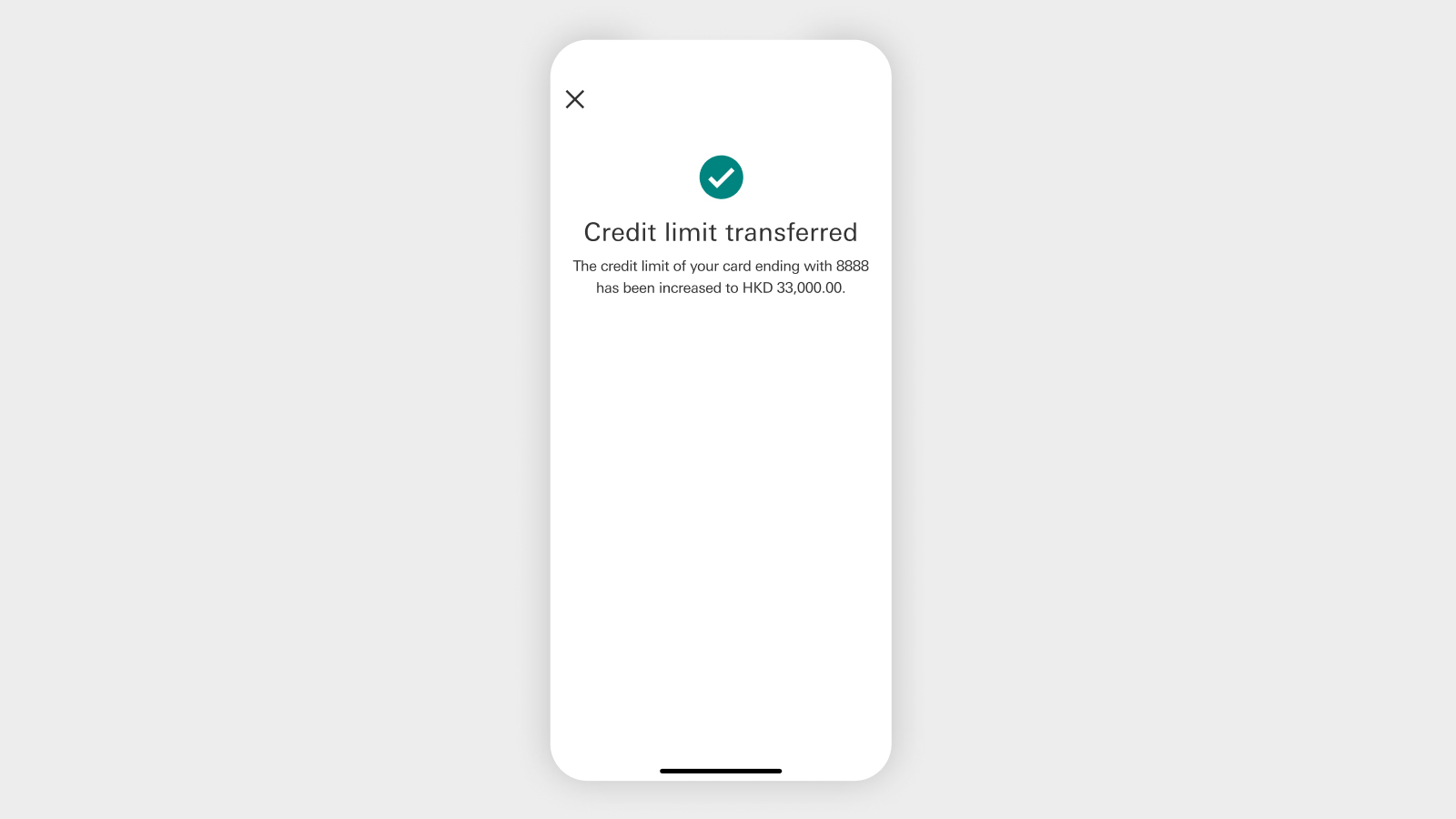 You'll receive notification of your credit limit transfer details via SMS and email.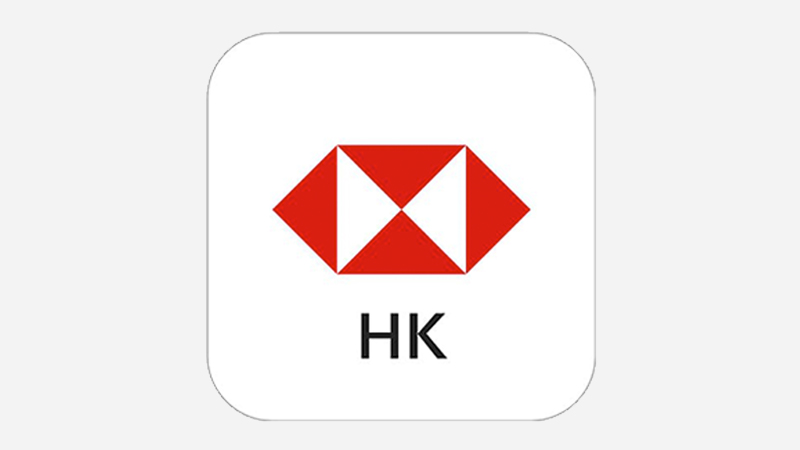 With the HSBC HK Mobile Banking app (HSBC HK App), you can manage your everyday banking needs anytime, anywhere. Discover a wide range of features and services on the app, and experience an ease of use like never before.
Frequently asked questions
Where can I check my transfer record?
What are the eligible cards for Credit Card Limit Transfer?
Other card resources and support
Temporarily block your card, and tell us about a lost card so we can help.
Find out how we can help you with merchant disputes or unknown payments.
Change your credit limit in a few simple steps.
Disclaimer
To borrow or not to borrow? Borrow only if you can repay!
The screen displays are for reference and illustration purposes only.