A step-by-step guide to activate your new credit card.

Activate your virtual credit card
Activate the virtual credit card on HSBC HK App once your credit card has been approved. No need to wait for the physical credit card.

When your new credit card arrives, you'll need to activate it before you can use it. Sign on the back of your card and choose one of three easy ways to activate it:

Activate via the HSBC HK App
A simple, convenient way to activate your card no matter where you are.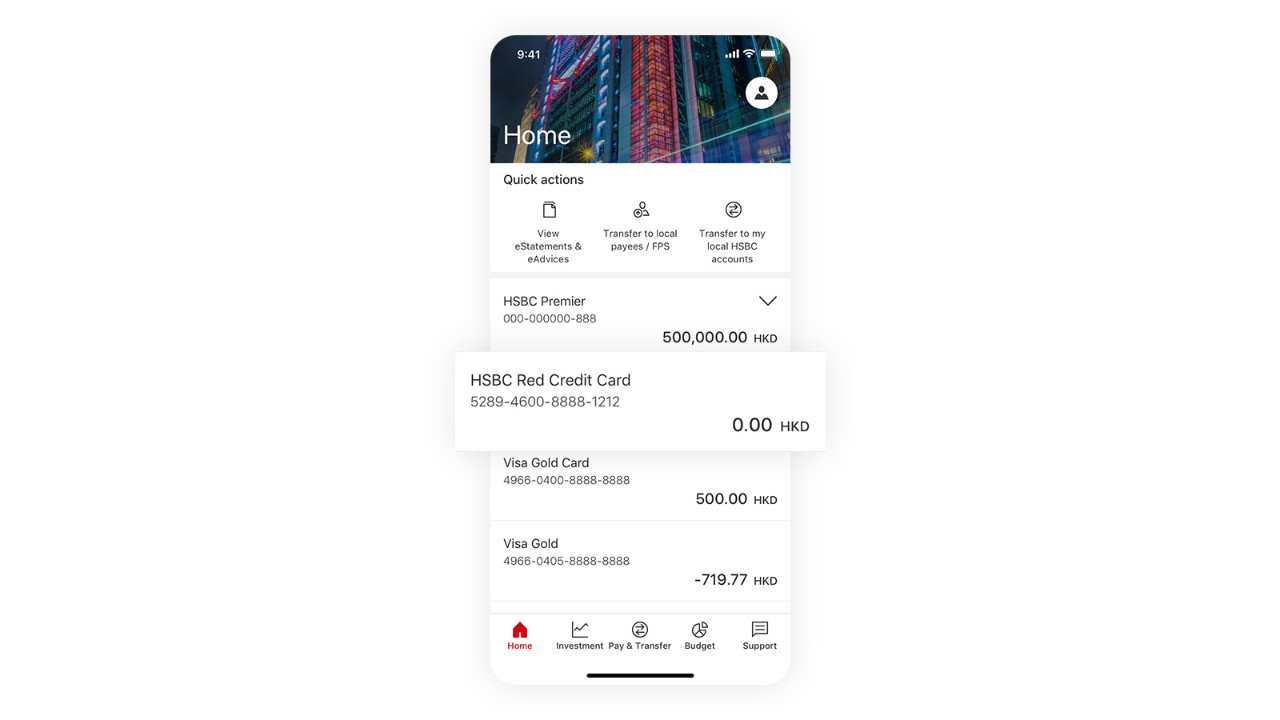 Step 1. Log on to the HSBC HK App and select the credit card you wish to activate.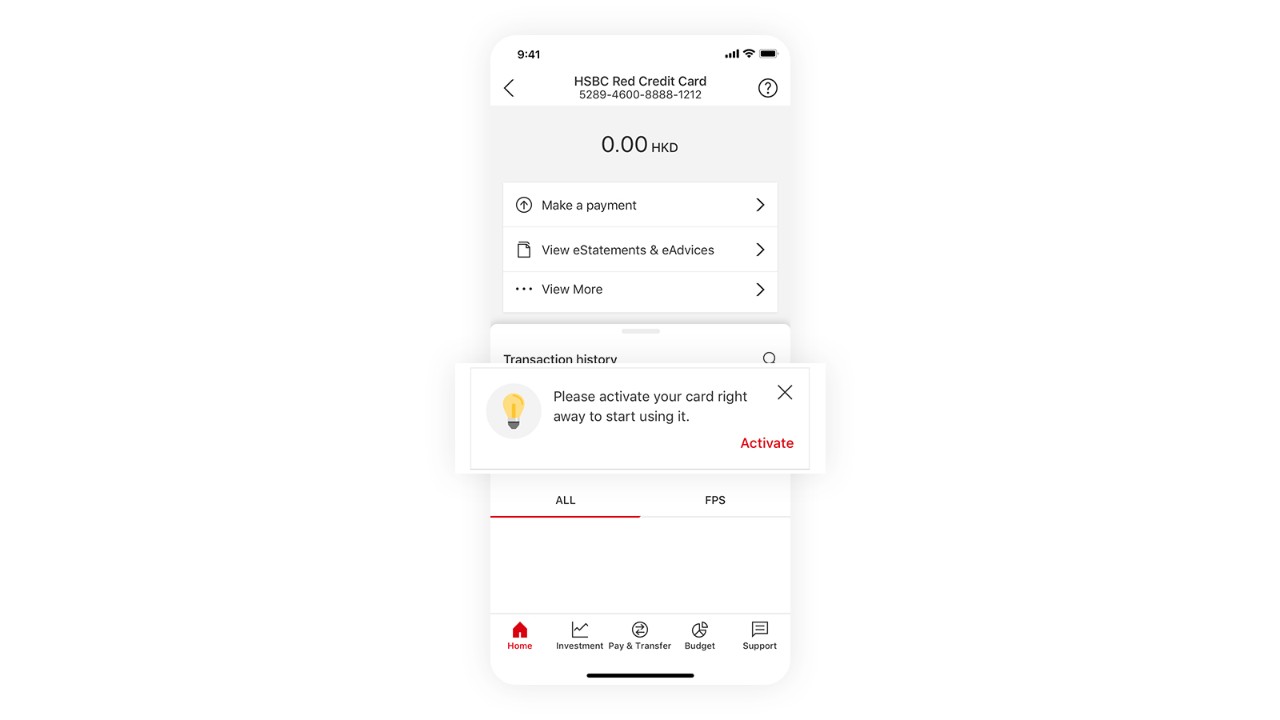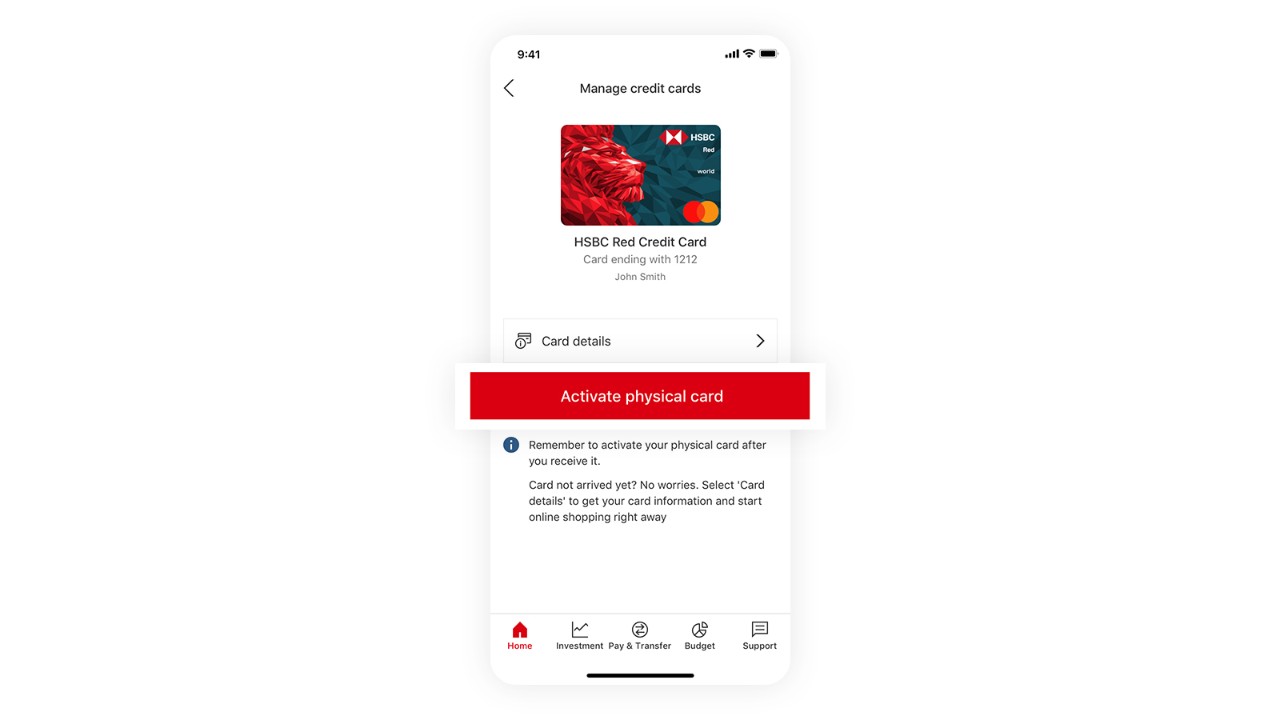 Step 3. If redirected to the 'Manage credit cards' screen, select 'Activate physical card'.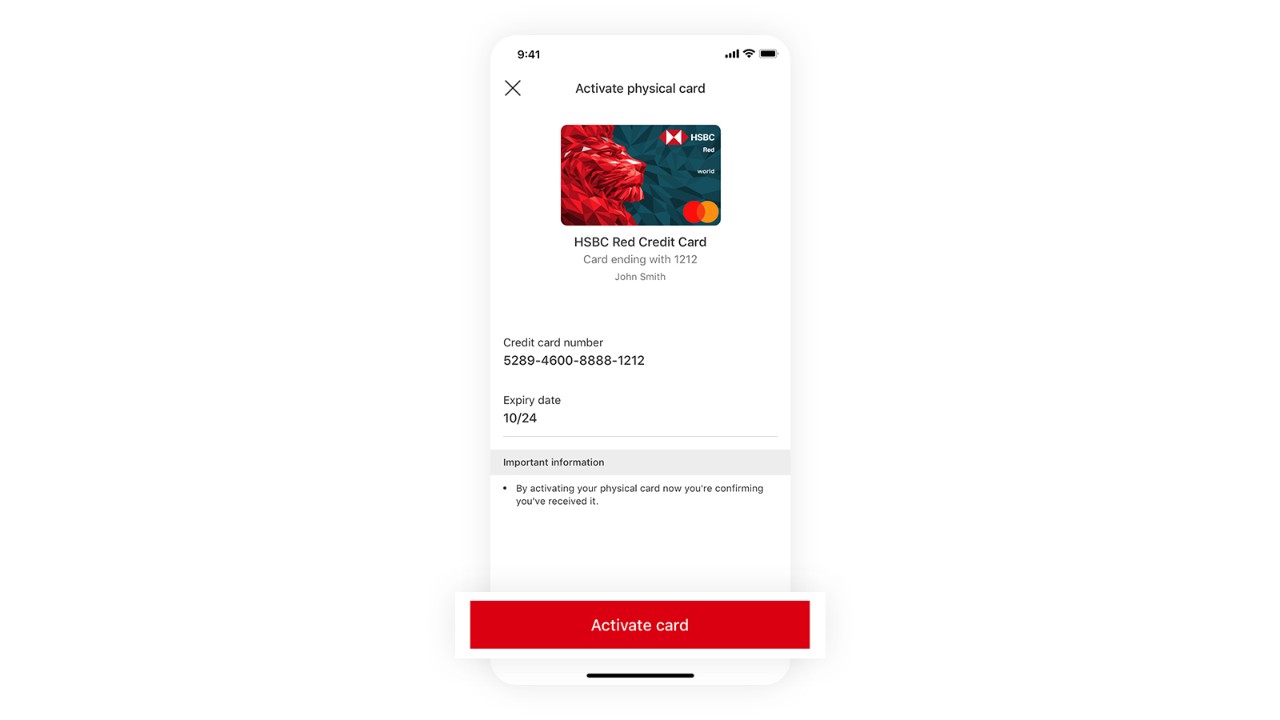 Step 4. Input your new credit card's expiry date and select 'Activate card' to confirm activation.
Log on to online banking
Select the card you wish to activate and follow the on-screen instructions
Your card will be activated immediately
Call our 24-hour card activation hotline at (852) 3163 0688 and follow the instructions to activate your card.

How to set-up your ATM PIN (Personal Identification Number)
If you've requested an ATM-enabled credit card, and your mobile phone number details are up to date, you can call our IVR hotline on (852) 3163 0688 and follow the instructions. It's fast and simple.

Find out more about using your credit card