Don't let an accident get in the way of your plans for your family. With AccidentSurance – our comprehensive accident insurance – you can ensure your family's financial security whatever happens. Our accident insurance provides a cash lump sum benefit in the case of serious injury through personal accident, as well as paying towards medical expenses relating to an accident.
Key benefits
Choose 2 levels of accident insurance cover to suit your budget and your needs
Up to HKD 2 million cash lump sum benefit if any insured persons are dead or permanent and totally disabled from accidents in private car or common carrier
Get 30% of the premiums you have paid back in cash if you don't claim for 5 consecutive years
Access to over 250 hospitals in mainland China with the China Hospital Deposit Guarantee Card
Get a quote?
Need to make a claim?
Claim online anytime. Or claim over the phone or at an HSBC branch.

Summary of cover
Cash lump sum
We'll pay a cash lump sum benefit of up to HKD1,000,000 if any insured persons are permanently total disabled or killed in an accident, and killed in an accident, and up to HKD2,000,000 if it's an accident involving a car, or public or private transport on which you're a fare-paying passenger.
Medical expenses

We'll cover medical expenses up to HKD20,000 per year to help the insured person recover from an accidental injury, which includes in-patient and out-patient treatment (a limit of up to HKD150 per visit is applicable for out-patient treatment). Chinese bonesetter expenses can also be claimed, up to HKD100 per visit and a maximum of HKD1,000 per year.
Present your China Hospital Deposit Guarantee Card to get immediate access to treatment for accidental injury at more than 250 hospitals in China without having to pay deposit.

Manage your policy
Manage your policy online
Access your policy details anytime, anywhere on both your HSBC HK Mobile Banking app and our Personal Internet Banking webpage, so you can check your benefits, coverage, premium due dates and much more at your fingertips.

Make a claim
Sometimes life doesn't go according to plan and you'll want to make an insurance claim as soon as possible.

You may submit a claim online anytime or call our claims hotline on (852) 2867 8678 should you require any help.

Express Claims Approval Service for any qualified case for claim amount below HK$5,000 will be processed immediately and claims payment will be approved within 2 working days upon receipt of all required documents as may be required by AXA General Insurance Hong Kong Limited (AXA). Should further information be required, AXA will send a follow up letter to the claimant within 5 working days.
Related products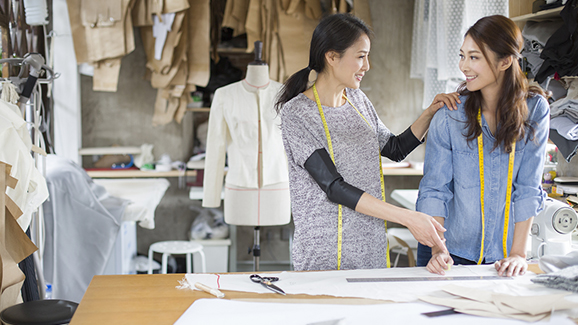 Hospital Cash Insurance
Receive daily cash payments to support you financially if you need to stay in hospital, so that you can focus on your recovery.

End Notes
Please note that AccidentSurance' coverage may overlap with your other existing protection plans' coverage or exceed your needs, we suggest you compare AccidentSurance' coverage with any existing protection plan you have in place to avoid duplication.
General Insurance products are applicable to HSBC accounts and credit card holders only.
The above information is intended as a general summary. Please refer to the policy wording for exact terms and conditions and details of the exclusions.
The above policy is underwritten by AXA General Insurance Hong Kong Limited ("AXA"), which is authorised and regulated by the Insurance Authority of the Hong Kong SAR. AXA will be responsible for providing your insurance coverage and handling claims under your policy. The Hongkong and Shanghai Banking Corporation Limited is registered in accordance with the Insurance Ordinance (Cap. 41 of the Laws of Hong Kong) as an insurance agent of AXA for distribution of general insurance products in the Hong Kong SAR. General insurance plans are products of AXA but not HSBC.

For monetary disputes arising between HSBC and you out of the selling process or processing of the related transaction by HSBC, HSBC will enter into a Financial Dispute Resolution Scheme process with you. On the other hand, for any disputes over the terms and conditions of your policy, AXA will resolve with you directly.