Benefits
Advance transaction date for up to 45 days

1

– you can also view and delete the future dated transactions
Pay a bill
Download and log on to HSBC HK Mobile Banking app, or log on to Online Banking to get your bills paid without hassle.
Pay government bills with FPS
You can now use FPS to settle Government General Demand Note as well as the bills issued by the following government departments:

Inland Revenue Department
Lands Department (Government Rent and/or Premium Instalment)

Rating and Valuation Department (Rates and/or Government Rent)
Water Supplies Department
Working Family and Student Financial Assistance Agency (Student Finance Office – Student Loan Repayment)
Simply open the HSBC HK Mobile Banking app and scan the QR code printed on your bill to settle payment instantly.
Say goodbye to long queues!
Key benefits
Scan QR code for instant transfers

Pay your bills anytime, anywhere
How to pay bills with FPS QR code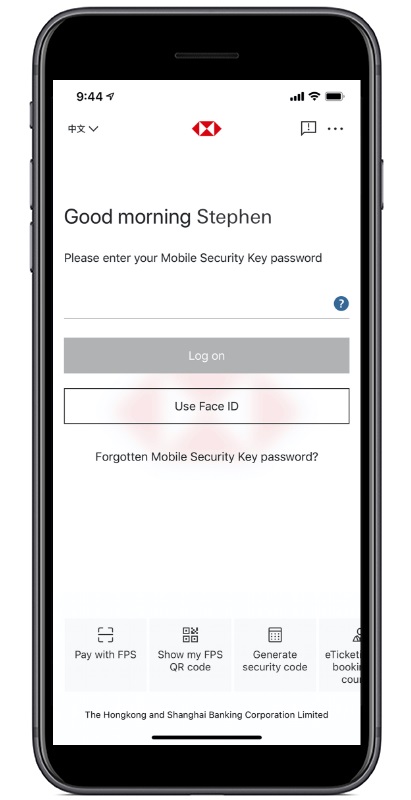 Step 1 : Select 'Pay with FPS' from the bottom-left of your log on screen. This will open your phone's camera.
(You have to set up a debit account and a small-value payment limit before you can use this function. Selecting 'Pay with FPS' for the first time will guide you to this process.)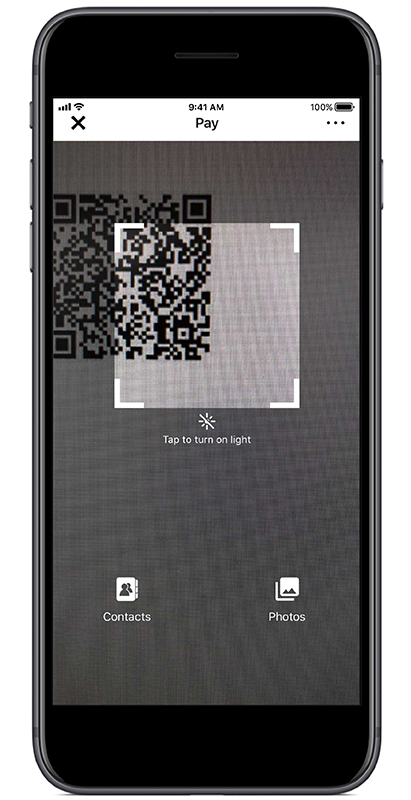 Step 2: Hold your device over the payee's QR code. Make sure their code is clearly visible and aligned with the square on your screen.
You can also pay someone by using a previously-saved image of a QR code, or add your payee from your device's contact list.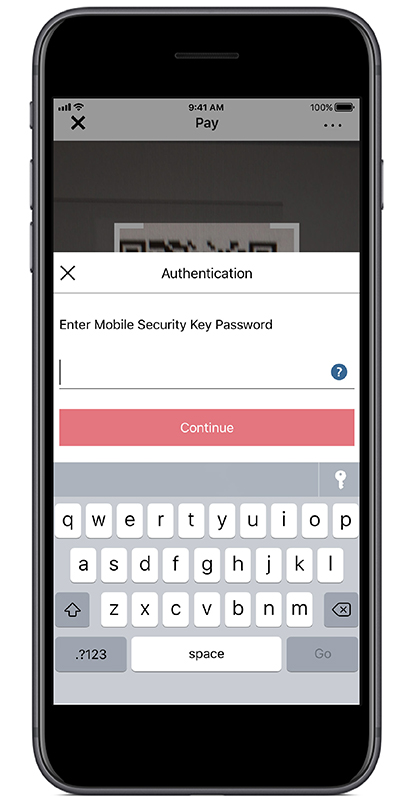 Step 3: Enter your Mobile Security Key password or use biometric authentication to verify your identity and proceed with the payment.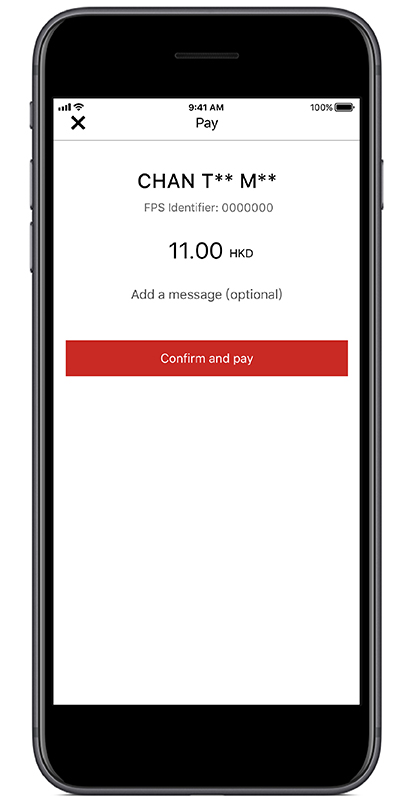 Step 4: Enter the payment amount. If the QR code has an embedded amount, you won't have to enter anything here.
If the payee's name and the transaction details are correct, select 'Confirm and pay' to complete the transaction.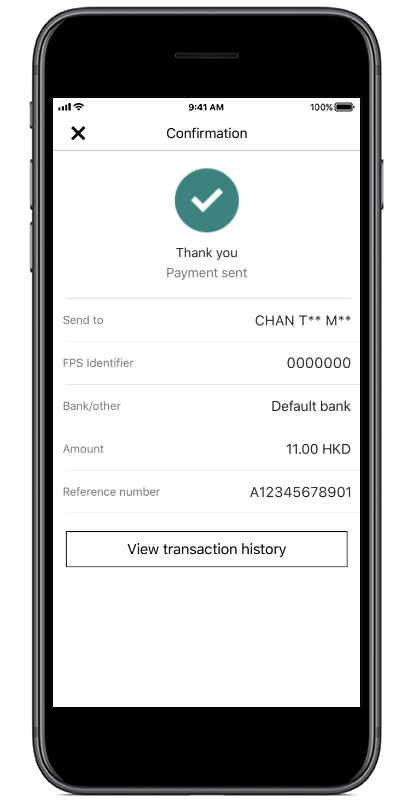 Step 5: Your transfer is complete. You will receive a confirmation via SMS and email.

Activate your Mobile Security Key or biometric authentication with these easy step-by-step instructions
You can transfer up to HKD10,000 daily via QR code when sending money to family and friends.
For all merchants, you can transfer up to HKD10,000 daily when sending money to ecommerce, retail companies, and public utilities.
For selected merchants, you can transfer up to a limit of HKD400,000 daily via QR code, depending on your current non-registered account limit (for Internet/Mobile banking or across channels) and its remaining daily limit, whichever is lower.
You can log on to Personal Internet Banking and visit 'My banking' > 'Daily payment and transfer limits' > 'To non-registered accounts' to check or adjust your daily limit for non-registered accounts.
Notes :
Please refer to the merchant list in the above section for the merchants accepting credit card for bill payment. Tax payments and policy loan repayments to insurance companies are not eligible for earning RewardCash. Please refer to the "RewardCash Programme Terms and Conditions" for details.
Classic, Gold or HSBC UnionPay Dual Currency credit cards do not qualify as designated credit cards. RewardCash will be awarded only on the first HKD10,000 in eligible online bill payments made in each monthly statement cycle. T&Cs apply. Please refer to the "RewardCash Programme Terms and Conditions" for details.