As an employer, it's your legal obligation to enrol your employees into the MPF scheme you're participating in.
Learn more about how you can fulfil your MPF obligations and help your employees plan for the future.
Explore MPF for employers
Who should enrol in the MPF?
Employees and the self-employed who are between aged 18 and under 65 are required to join MPF schemes, unless they are exempted. The following people are exempt:

Domestic employees

Self-employed licensed hawkers
People covered by statutory pension or provident fund schemes, such as civil servants and subsidised or grant school teachers
Members of occupational retirement schemes that are granted MPF exemption certificates
People from overseas who enter into the Hong Kong SAR for employment for less than 13 months, or who are covered by overseas retirement schemes
Employees of the European Union Office of the European Commission in the Hong Kong SAR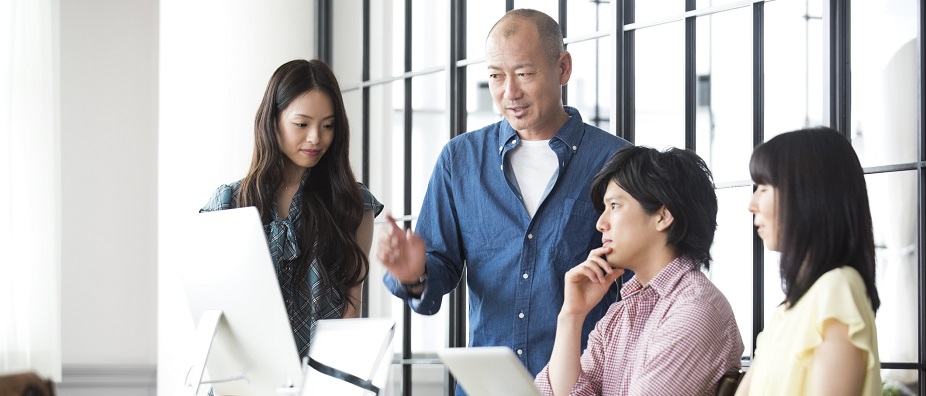 Enrolling your employees
To avoid penalties for failing to comply with MPF legislative requirements, enrol your employees within the first 60 days of employment, unless they are exempt from having to join an MPF scheme. It's important that you enrol new employees promptly to comply with your MPF obligations and protect your employees' interests.
New employees should be provided with a Member Service Guide and an HSBC MPF Employee Application Form as soon as possible so they can make an informed decision about the Constituent Funds available in the HSBC MPF scheme you have chosen.

If the employee does not indicate which funds they would like to invest in, or the forms are not signed, the contributions will automatically be invested according to our Default Investment Strategy (DIS) and the new contributions and accrued benefits transferred from another registered scheme will also be invested according to the DIS.
If you've enrolled your new employees into the HSBC MPF scheme by other electronic means, you still need to return the completed and signed Employee Application Form to us so we can set up a completed MPF account for your employees.
After we've received and processed the Employee Application Form, the contributions will be invested according to the valid investment option specified by the employee on the application form.
A 'Notice of Participation' (or an 'MPF Membership Certificate' before 1 August 2015) and an enrolment confirmation notice will normally be sent to you in sealed envelopes for distribution to your employees. Please distribute the documents to your employees within 7 business days upon receipt.
Employees who have been enrolled into your MPF scheme via paper-based remittance statements, electronic remittance statements or other electronic means but without returning a completed and signed Employee Application Form or an incomplete form has been returned, the MPF account set-up for your employees will be regarded as incomplete. You should return the completed and signed Employee Application Form to us so that we can set up a completed MPF account.

For employees enrolled via other methods without employee application form or with incomplete employee application form, the Notice of Participation and the enrolment confirmation notice, future benefit statement of the employee will be sent to you for distribution to the employee. Please note that other MPF correspondences cannot be sent to your employees. Moreover, the contributions will be automatically invested according to the Default Investment Strategy.
First Contribution Calculator
The First Contribution Calculator helps employers work out enrolment deadlines, first contributions and payment dates of new employees.

Resources
Download and complete the form to enrol your employees into the HSBC MPF scheme
Smart tips on enrolling your employees in an MPF scheme
Enrol your employees promptly and within the regulatory deadlines to avoid penalties for failing to comply with the MPF legislative requirements.
Ensure the information provided on the Employee Application Form is completed, accurate, and signed by both the employer and employee.
Return your new employees' completed and signed application form as soon as possible to protect their interests and enable us to provide relevant MPF services to them.
Important notes

The information contained here is for reference only and will be updated without notice. The provisions of the Mandatory Provident Fund Schemes Ordinance, other applicable legislation/regulations and guidelines or announcements published by the Mandatory Provident Fund Schemes Authority shall prevail for any information on MPF system. If you're in doubt about the meaning or the effect of the contents of this website, you should seek independent professional advice.
Investment involves risks. Past performance is not indicative of future performance. The value of financial instruments, in particular stocks and shares, and any income from such financial instruments, may go down as well as up. For further details including the product features and risks involved, please refer to the MPF Scheme Brochure.